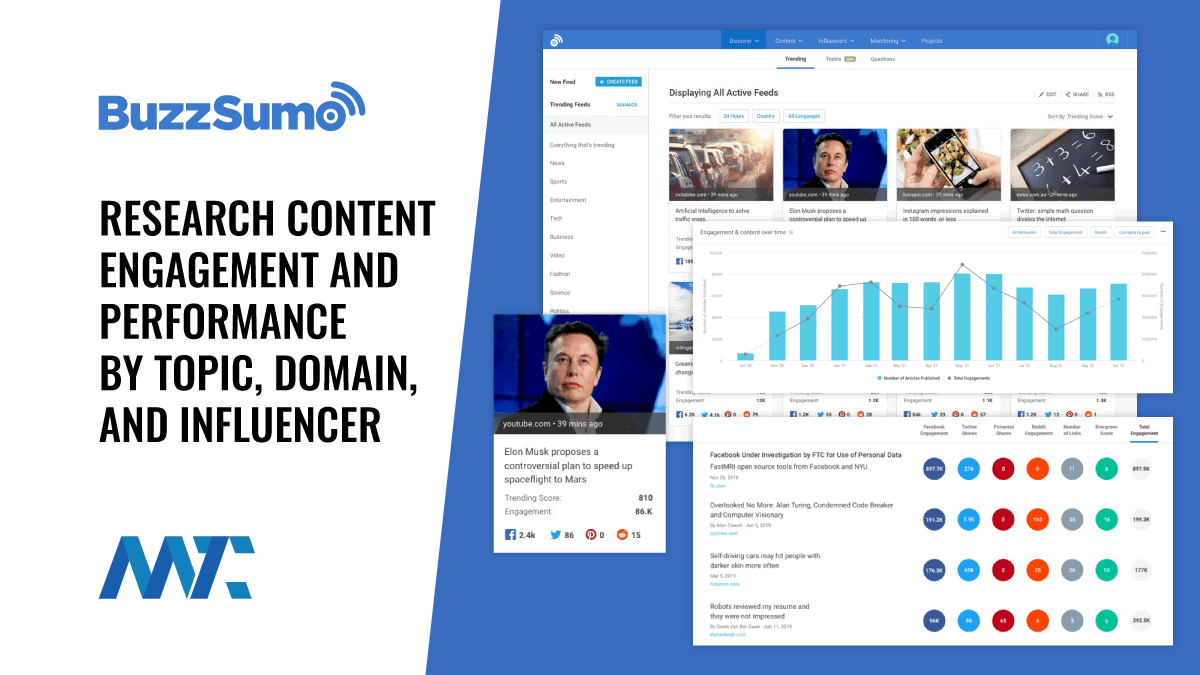 If you're a long-time reader of Martech Zone, you know that I'm a huge advocate of building a high-quality content library of articles. The tired and old strategy of mass producing tons of average content isn't worth the investment.
I believe frequent and plentiful average content publishing will hurt your site's overall performance. As a consultant, I see it every day with new clients as their visitors grow frustrated that they have to click and search endlessly without finding the information they are seeking. Even on this site – which is expected to produce content almost daily – I see much better results by repurposing old content than writing new articles every day.
The world is full of content producers right now and the competition is incredibly high if you want:
Your content shared on social media by influencers in your industry.
Your content ranked well for keywords that drive buyers with intent.
These aren't two different strategies. Influencers often search for and share content that they recognize the value of. And… search engines rank the content that is shared the most, producing relevant, high-quality backlinks. So – how content performs from likes and shares across social is critical to researching and writing high-performing content.
I'm wary of any marketing consultant that speaks endlessly of rankings and visits rather than speaking about targeted content that pushes visitors through the purchase funnel and drives them to convert with brands. The fact is that highly engaging content not only drives visitors, it also pushes visitors to a purchase decision.
Content Research
If you want quality content, you have to do the research:
What is the most popular content shared online?
What articles are you competing with when writing your content?
What content strategies did the leading content deploy that you'll need to utilize as you write and design your content?
Are there influencers in the industry that you could work with to promote your content? Or, are there publications online that you could guest publish on that have influence with respect to the content you're developing?
While search engine tools do a fantastic job of providing you the content that ranks well, don't ignore the content that's engaging and shared. If you can find the intersection between the two, you'll see a substantial difference in your content marketing efforts.
BuzzSumo: Content Research
BuzzSumo is an all-in-one content marketing tool that has archived over 8 billion articles and 300 trillion engagements. Marketers use BuzzSumo content insights to generate ideas, create high-performing content, monitor your content's performance, and help you identify influencers.
Key features of BuzzSumo include:
Content Discovery – Spark content ideas by browsing topics, trends, and forums. BuzzSumo shows you what's going down and what's rising up.
Content Research – BuzzSumo scans billions of articles and social posts so you can harvest meaningful insights.
Find Influencers – Identify authors and creators with engaged audiences and genuine authority on Facebook, Instagram, Twitter, and the web.
Monitoring – BuzzSumo monitors your competitors, brand mentions, and industry updates. Alerts ensure you catch important events and don't get smushed under the social media avalanche.
Backlinks – BuzzSumo doesn't just measure the social engagement of content, you can also see the number of backlinks content has produced.
Want to see some examples? BuzzSumo recently published a report on the most engaging business-to-business (B2B) content:
18 Examples of Awesome B2B Content Marketing
BuzzSumo also has a Chrome Extension and application programming interface (API) to integrate their toolset.
Start Your 30 Day Free BuzzSumo Trial
Disclosure: I'm an affiliate for BuzzSumo.