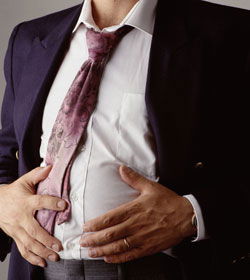 TMI = Too Much Information.
Most websites are built with TMI. I'd be willing to bet that there are 5 top locations everyone looks for on a typical website in addition to the homepage nowadays:
Contact Page
Customer Support
Products and Services
Downloads (if you provide them)
Links to the Blogs and Social Media Connections
I've been working with a couple clients of recent and have been pushing back on the volume of information they have on their websites. Friend and colleague, Kyle Lacy, recently wrote that quality, service and expertise does not matter. He's right – especially on a website.
Do you really expect someone to advertise something different? Perhaps "Oh yea, we're experts and do a good job with our customer service… but our quality is a bit lacking. Ready to sign with us?"
I've always described a website as the sign in front of your store. It needs to be well-designed, concise, and directly to the point… letting folks who stop by know what you do. It also needs to be in a great location (SEO), but that's another blog post. If the sign outside your store had 25 columns of all the products and services they offered, would you read through them and go in? Or would you leave?
Chances are, with a very large website, you're disqualifying great leads without ever getting a chance to sell them. If you want to detail your features and offerings, that's a fantastic opportunity for a blog. Otherwise, keep your website (aka websign), clean and to the point. I've never gone to a 100 page website and said, "Wow, this is so thorough and incredibly designed!". Instead, I probably got lost… didn't find what I was looking for… and left.
Don't believe me?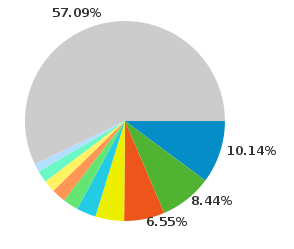 Go into your Web Analytics and count the number of pages with the most visits that account for 95% of your corporate traffic. You may be surprised (and disappointed given all the work you did on those other pages). Even this blog, with over 2,100 posts… 10 pages account for 95% of the traffic (and the contact page is one of them!). Your website should provide a much clearer picture. How many of those pages have 100% bounce rates? How many of them have zero visits?
My clients understand, and are already benefiting from the strategy. One client now has a customer login with a ton of additional information through a series of menus – but only once the customers log in. The other has a blog where they're going to put all the additional information. The websites they've published are very clear, concise, and friendly to conversions. We are providing enough information for leads to engage further, but not enough to run off others who may be good prospects.
It's a careful balance. You can provide a lot of information on a web page and still convert folks… but I believe the best pages avoid an abundant list of features and specifications. They, instead, provide customer testimonials, benefits and results. Avoid quality, service and expertise. Instead focus on the pain that brought the visitor there and how you've helped others alleviate their pain.