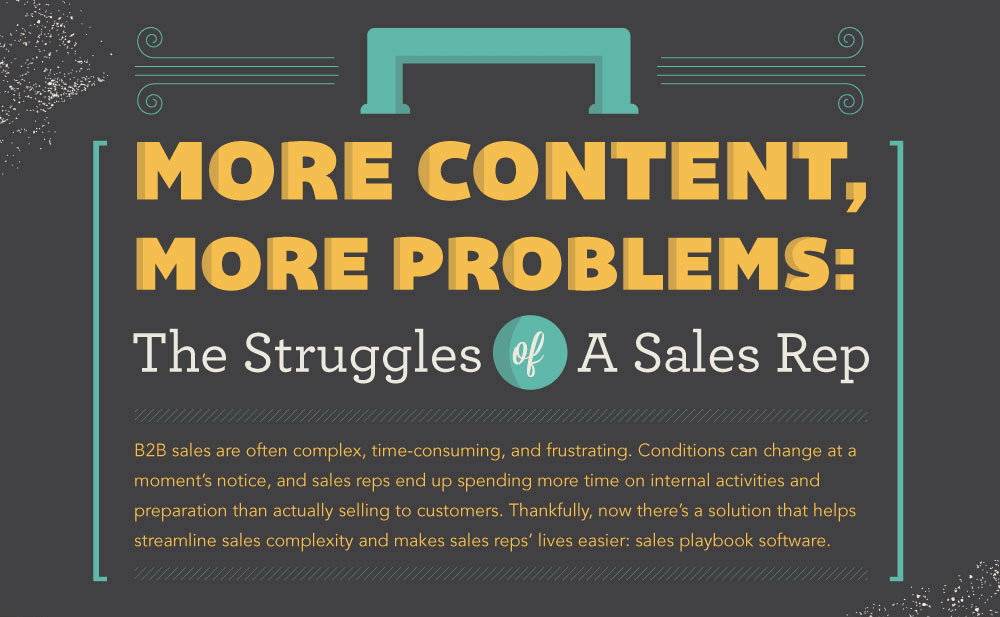 We've been publishing quite a bit about the tools that align sales and marketing efforts. In my opinion, sales representatives have a much more difficult job to do nowadays. 59% of their time doing tasks other than selling such as researching the account and generating leads. And consumers and businesses are able to do extraordinary research online, evaluating features, benefits, products, services, ratings and reviews.
Despite the abundance of marketing materials available, 40% of marketing materials are not used by sales teams. In companies unable to keep up, sales representatives have been relegated to order takers without much opportunity to make a significant contribution. In companies that are ahead of the curve, sales representatives are fully armed with all of the content they need to help discover the goals of the prospect, build authority and trust with them, and guide them through objections into the decision-making cycle.
This infographic from Qvidian walks through a day in the life of a modern B2B sales rep, highlighting the challenges that pop up along the way. Do your salespeople know when and how to use all the content, tools, and training you've given them so they can be the trusted advisers buyers expect?
8 out of 10 sales reps feel overwhelmed by the amount of information they have to look through, resulting in more time spent organizing and analyzing facts. The ability to respond and react to the needs of the prospect are more important than ever… and marketing needs to power sales enablement at companies so the sales representatives can provide the right content with the perfect messaging as soon as it's needed or requested.