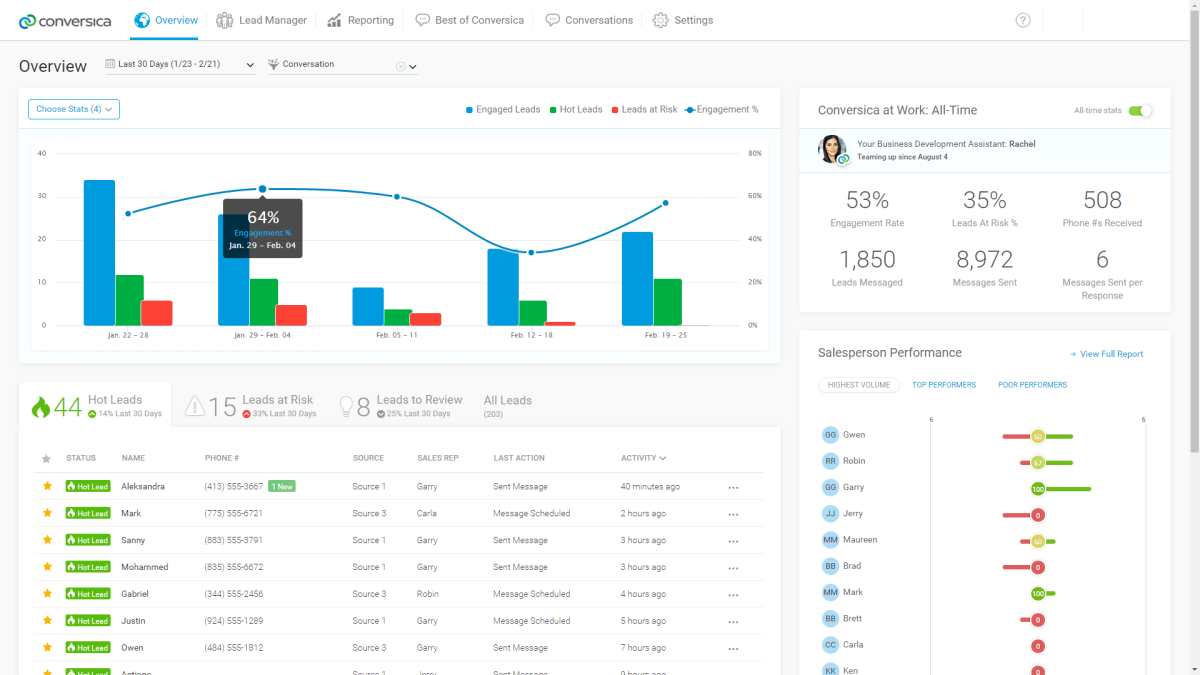 Conversica provides an automated sales assistant powered by artificial intelligence software. The assistant works just like a human sales assistant, reaching out to every single one of your leads and engaging each of them in a human conversation. People love it because the assistant is personable, friendly and responsive, connecting them quickly with a human that can help.
We're in an AI spring. I think for every company, the revolution in data science will fundamentally change how we run our business because we're going to have computers aiding us in how we're interacting with our customers. Salesforce CEO Marc Benioff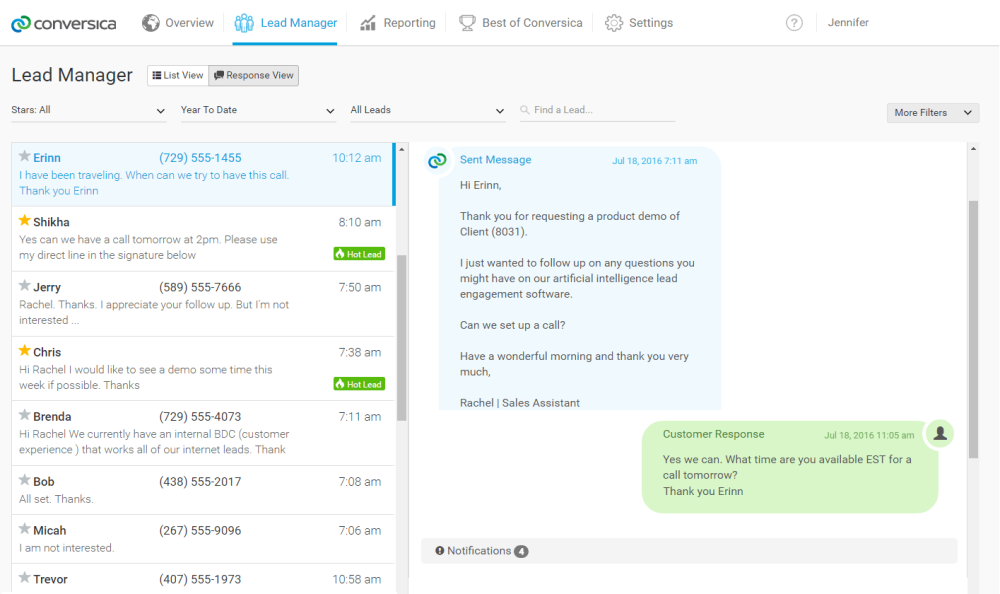 The assistant contacts and qualifies all leads so salespeople can focus on selling rather than nurturing. This automation enables  every single lead to be followed up with and real-time feedback captured.
How an AI-powered Sale Representative Works:
The benefits of an AI-powered Sales Representative include:
Free your reps up for actual selling – Automated sales assistant separates the good leads from the dead ones, so sales reps talk only with prospects who want to talk to them.
Follow up with every single lead – Conversica yields far more at bats for your sales reps – with both new and old leads – and thereby dramatically boosts their number of closed deals.
Receive honest feedback – Your assistant is so approachable, that prospects are much more relaxed and honest in their responses than they would be with a salesperson.
Gather critical business intelligence – Prospects not only respond more readily, they also share critical information such as phone numbers, best times to call, and intent to buy.
Improve your sales process – Your sales assistant follows up with prospects again after handing off to a sales rep – to deliver management insight and customer satisfaction.
Deploy a fully trained sales assistant – Your sales assistant arrives fully trained, fully motivated, and already equipped with the experience gained from millions of customer conversations.
Try Conversica for Free See a Live Conversica Demo