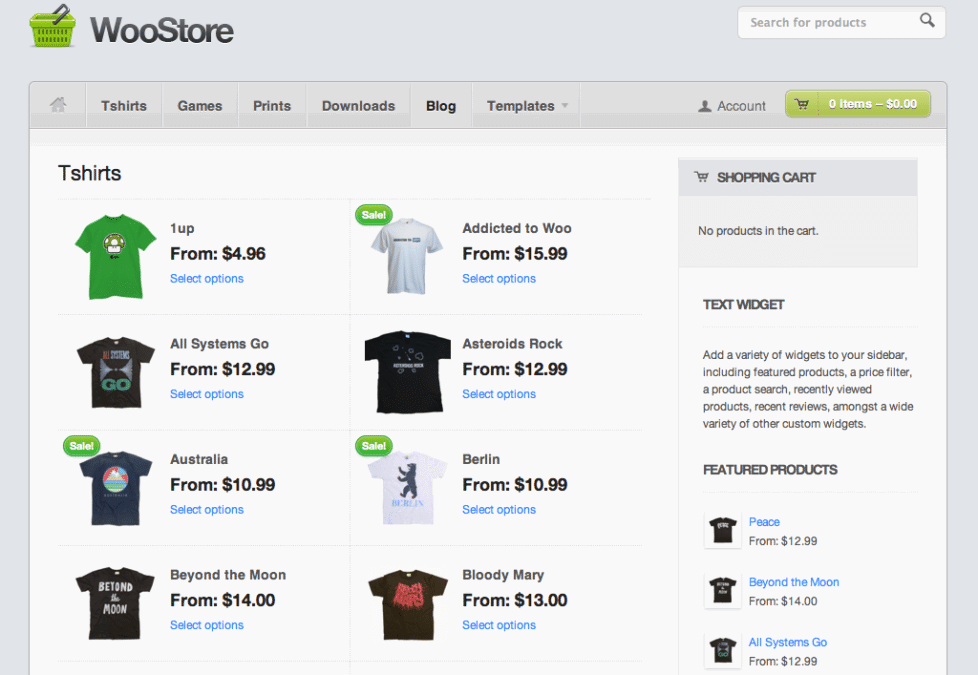 If you haven't had the chance yet to work with WooThemes, a fantastic theming membership for WordPress themes, you should. They do some amazing work. We had a developer package with them for quite a while before we started building out custom themes from the ground up.
WooThemes has released a very clean, comprehensive and simple to use ecommerce integration for WordPress, called WooCommerce:

It looks like the great folks at WooThemes are giving away the ecommerce plugin for WordPress, and providing WooCommerce themes as purchase and subscription options… that's a nice business! Note – these are affiliate links and coupon codes in this post.