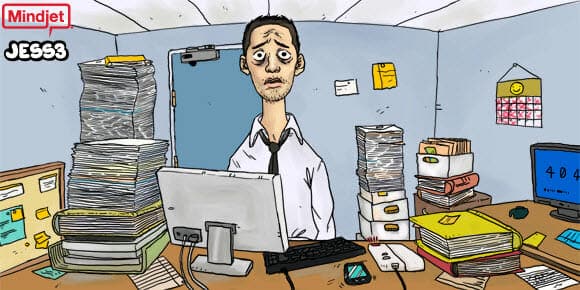 Absolutely love this blog post and infographic from friend Jascha Kaykas-Wolff. Jascha has been a long-time friend and Mindjet is now a client of ours (and soon to be sponsor of the blog!). Mindjet is leading the industry in developing a platform that doesn't just let you map your strategies, but actually integrate and implement actions and real-time monitoring.
From Jascha:
But as we all know, it's not just the volume of information that's grown, but also the speed at which it's delivered. The morning and evening papers have given way to a news cycle where stories break across social media and online outlets in mere minutes, leaving even cable news behind. We've reached a point where the channels through which news and information are delivered are almost limitless: email newsletters, live online content, web cams, constant streaming, instant messaging, RSS feeds, Twitter, etc.

This explosion of available information made possible by the Internet is amazing. But it's simply not true that this all leads to better productivity. In fact, in many ways this information deluge produces the opposite result.
This isn't just information, it's also our reporting. As we work with more and more marketing departments, we're finding a common thread is analysis paralysis… an old term that is alive and well when it comes to modern reporting and communications. We are tending to focus attention in areas where data is readily accessible, but not necessarily that impact the bottom line of the company.

Overload image from JESS3.