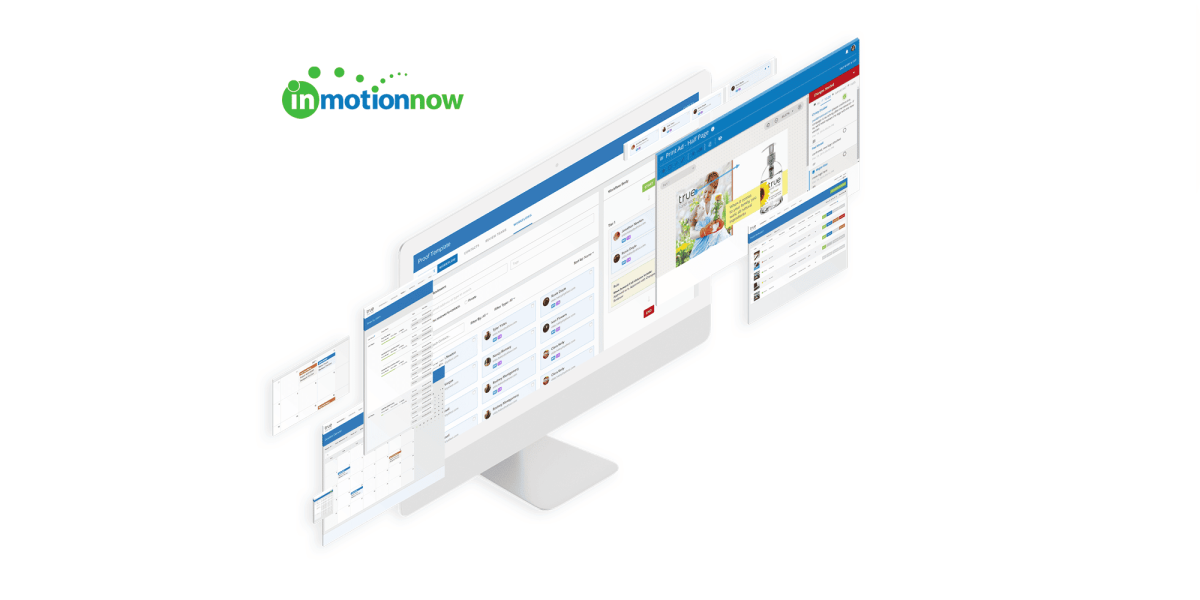 inMotionNow, a provider of workflow management solutions for marketing and creative teams, unveiled the latest update to its product, inMotion, including a new review feature for marketing emails and next-generation UX/UI.
The email review tool enables users to process emails from their email marketing platform of choice directly into inMotion for review and approval. Marketing and creative teams are no longer stuck giving and receiving feedback on email campaigns over email threads. Instead, they can simply use inMotion's review, collaboration, and approval features to markup emails like they would a printed proof.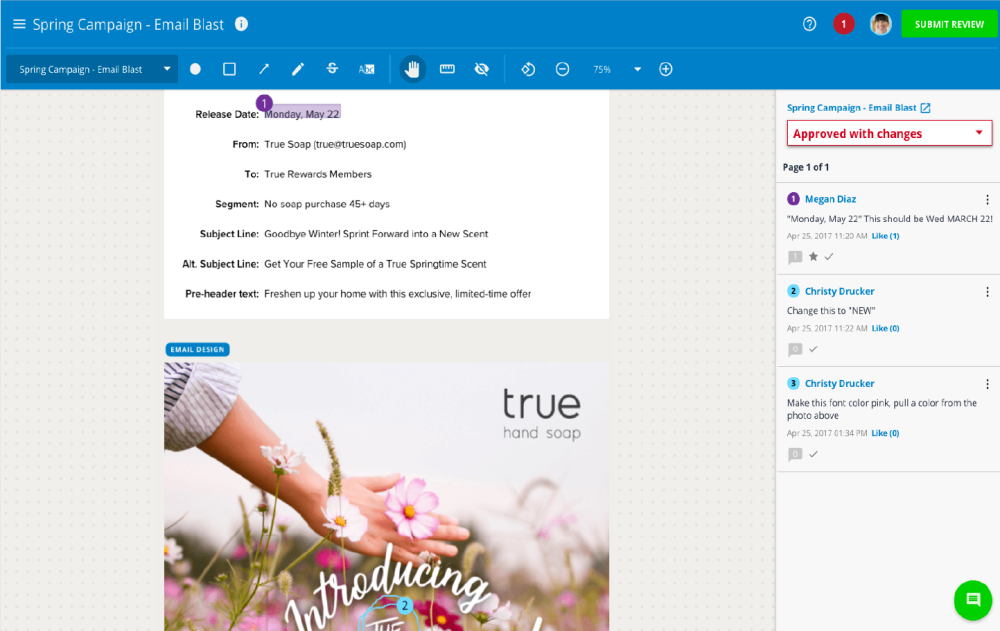 Highlights of the Online Email Review Functionality:
Faster Reviews: Users can send test emails directly from their email marketing platform to inMotion, where the email is augmented with campaign information and presented in context as a proof to be routed for review and approval.
Critical Context: In addition to publishing the body content of the email in the online review environment, inMotion also presents reviewers with important information for each email, such as subject line, send date, and target audience, which they can mark up or approve.
Clearer Feedback: Using inMotion for email approvals means reviewers avoid the struggle of explaining their feedback on a test email received in their inbox, instead using simple and intuitive review tools in the online proofing environment to make easy-to-read comments and mark-ups.
On-the-Go Approvals: With inMotion's mobile review app, users can quickly approve email proofs wherever they are using a simple 'thumbs up' or 'thumbs down.'
In addition to email review, inMotionNow has a new look and feel within inMotion. Anchored by familiar material design principles, the next-generation UX/UI was built specifically for marketing and creative teams to expedite adoption and drive organization-wide efficiency. The intuitive user experience is designed for users of all technological ability, providing easier access to the features.
We've consistently invested significant resources in ongoing product development to maintain a market leader position within the creative workflow management space. These latest updates further cement inMotion as the industry's best-in-class workflow solution. inMotionNow CEO Ben Hartmere.
With integrated components that convey requests into projects, projects into proofs, and proofs into final approval, inMotion avoids the complexity of generic project management tools, instead focusing on the features marketing and creative users need to keep content moving forward.
About inMotionNow, Inc.
inMotionNow is a leading provider of workflow management solutions for marketing and creative teams, facilitating efficiency and productivity from project kickoff to final approval. inMotion, the company's flagship SaaS product, simplifies every phase of the creative workflow process, delivering measurable value to enterprise clients across the globe. The application allows project stakeholders to manage, track, and collaboratively review their print, video, and marketing email projects in a centralized online environment.  With a user-friendly interface and dedicated customer success team, inMotionNow helps creative and marketing teams of every variety do the work they love and automate the rest.