The last two years have brought many changes to marketing. We've seen major moves toward mobile, a new drive for dynamic content and a marriage between social and commerce. But one of the most seismic evolutions has been in the SEO space.
In 2013, John Mueller announced that Google would no longer be updating PageRank (Toolbar PageRank), its system for ranking Web pages based on value. And it hasn't. Instead, we have a new sheriff in town: trust flow™.
Created by Majestic SEO, trust flow™ is a new metric that determines the quality of a site based on its links with other sites in its vertical, or segment of expertise. This increased emphasis on high-quality linking and topical rankings is an important step in creating the value-based search environment Google envisions for the modern Internet.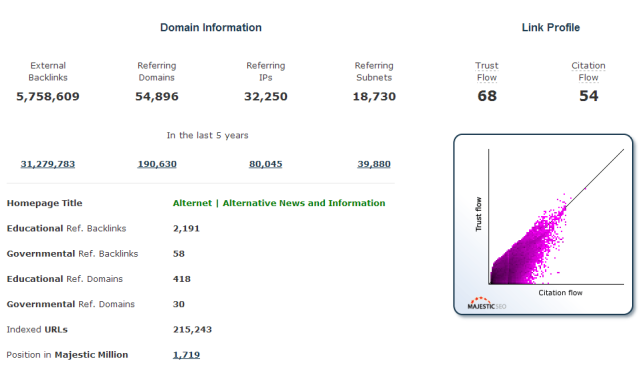 These changes, overall, are great for our industry. First, they move us collectively away from the old-school practice of keyword stuffing – basically, loading a webpage with keywords or numbers in an attempt to manipulate a site's ranking in Google search results. Second, the quality-not-quantity landscape cultivated by trust flow™ is user focused, ultimately equating to consumers getting what they need from your marketing efforts.
Obviously, trust flow™ is a bandwagon-worthy trend. But, how do you put it to work for you and your brand strategy? To help, we created this quick marketer's guide, complete with five easy tips to support you in navigating the new SEO landscape, and making sure that your website is linking to other high quality digital marketing websites.
Tip 1: Build your strategy on a foundation of creative, custom content.
We all know that producing content regularly is high on Google's list of demands, but creating relevant and topical content is more important.
By creating content for your market (i.e., messaging that is on topic and relevant to their needs), more relevant users will visit your site, and you'll enjoy a bump in authority score on the particular topic in question. The higher your trust flow™ (or backlinking quality), the better you will rank in Google. In essence, this is Google's way to verify expert sources and place them closer to the top of search for readers to find.
Create fresh, highly informative content, and you'll naturally acquire authoritative backlinks. Guest posts are one good example of how this can work. It's an organic process that takes some time and strategy, but it builds a solid foundation for your brand and is well worth the effort. 
Tip 2: Practice good keyword usage.
After the shift to quality content and backlinking, some marketers declared keywords dead. But in truth, it's more important now than ever to practice good keyword usage – using words appropriate to your niche and audience.
If you're just kicking off your first keyword-centric SEO strategy, start with the gold standard. Google Ads continues to be one of the best ways to help you find the most optimized keywords, and to bring in the most quality leads. Combine it with a data capture solution, and you'll not only have powerful data on your prospects at your disposal – you'll even know what brings them to your website.
Tip 3: Continue to follow the tried-and-true rules when it comes to meta tags, descriptions and quick load time.
The old rules of meta tags, descriptions and quick load time still carry weight. Description and title tags build site quality and authority along with topical relevance, which equals better trust flow™.
Tip 4: Make it easy for your users to find what they need.
Create thematic elements on your site that allow users to easily locate information or subsections. Not only will this tactic create visual interest – it will increase interaction and decrease bounce rate, key factors in determining overall Topical Trust Flow™. 
Tip 5: Keep measurement on your to-do list.
As marketers, measurement is key to showing our success – and more important, duplicating our efforts in the future. Like PageRank, trust flow ™ can and should be measured. Try these free trust flow™ tracking options, including add-ons for Google Chrome and Firefox, and Website SEO Checker's Citation Flow and Trust Flow Checker.