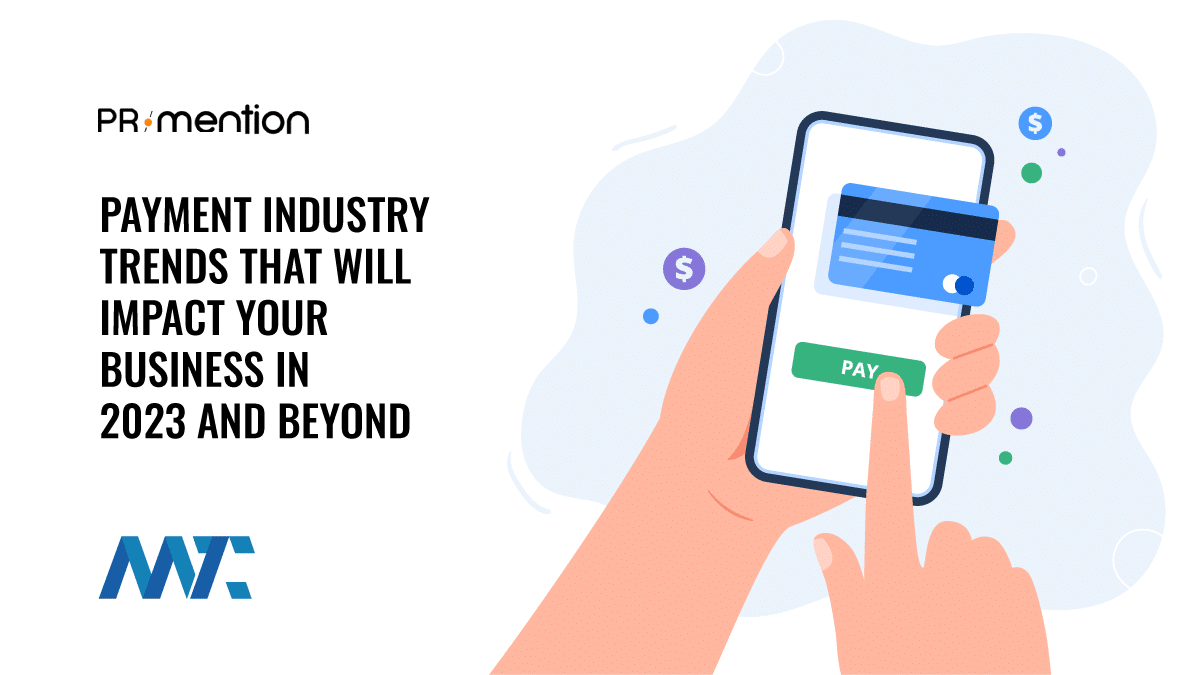 Mobile and other digital payment tools are witnessing widespread adoption worldwide, enabling the digitization of financial transactions. They provide customers with a safe and simple way to pay online while leveraging devices' built-in capabilities like NFC. 
Businesses are adding more payment options to meet customer needs. This includes accepting digital payments for in-store and online sales, aligning sales to customer needs, and simplifying payment solutions.
Driving such sales requires sales representatives to shape your sales initiative. The sales enablement offerings typically involve sharing knowledge into two main types:
Information that sales personnel present to customers.
Guidelines, studies, and resources that the sales team utilizes internally.
Moreover, the sales team helps streamline an entire quote-to-cash automation process by offering multiple ways to accept payments.
In 2021, 38% of merchants said they would add more digital payment ways.

GlobalPayments
Looking at cashless transaction volume worldwide, you'll observe a growing acceptance by 2030, especially in the Asia-Pacific.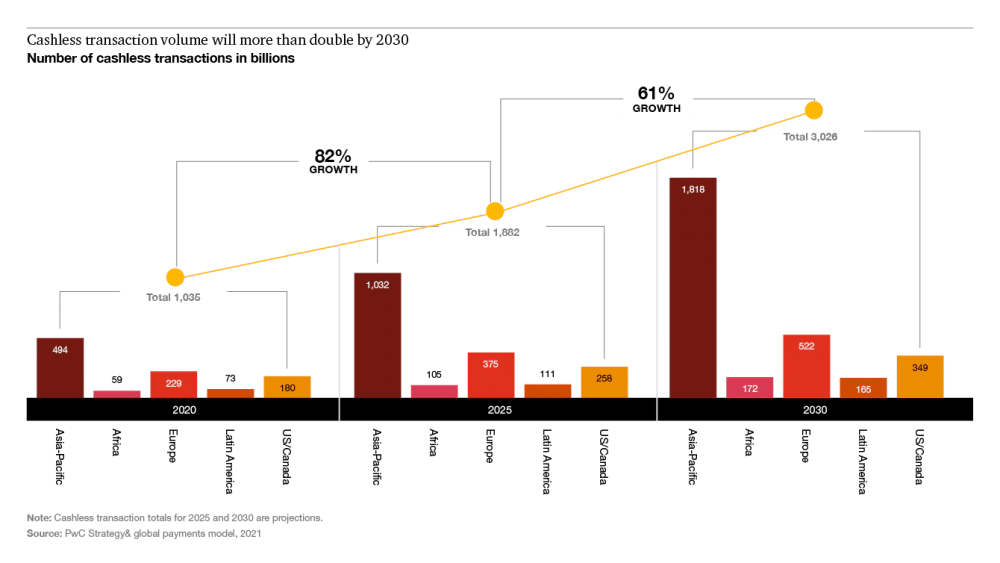 Research suggests cashless transactions will grow 82% by 2025 and 61% more by 2030.

PWC
From cross-border services to BNPL to cybersecurity tools, the payments industry will be brimming with innovative ideas in 2023 and beyond. Let's check out the latest trends in the payment industry.
Trend 1: Buy Now Pay Later
Bank loans are conventional forms of money lending. But now, there's an ecommerce equivalent of the traditional loan — buy now, pay later (BNPL). It is a growing payment industry trend where customers can immediately leverage BNPL to buy more expensive items and pay for them over weeks or months without incurring interest charges.
The growing popularity of BNPL is due to the reluctance of the younger generation to use credit cards. With BNPL, customers may get the products or services without incurring unmanageable credit card debt and at a cheaper upfront cost. Also, this means the ones with low credit scores can buy products without fuss.
Research projects the rise of BNPL payments to 24% in 2026 from 9% in 2021.

Juniper Research
Retailers accepting BNPL could see an increase in conversion rate of 20-30% and an average ticket size of 30-50%.

RBC Capital Markets
In fact, Affirm had over 207K merchants providing pay-over-time by March 2022, up 1600% from the year before. This growth can be attributed to the following elements of BNPL that we are bound to witness this year and the next:
Enhanced transaction security
Repayment history-based spending limits
Banks entering the BNPL market. Examples include Barclays, Monzo, Revolut, etc.
Marketplace integrations like Zoodpay
Current mobile payment services integrating BNPL. For instance, Apple to introduce Pay Later services in 2023.
E-commerce sites can easily incorporate payment processing technologies from most BNPL suppliers. If your company uses Shopify, integration may take just a few clicks. Affirm, Afterpay, Klarna, Sezzle, and PayPal's Pay in 4 are some of the BNPL providers that retailers are using.
Trend 2: Digital Wallets
The global market for mobile wallets is expected to grow from its current $220 billion by 2030 at a CAGR of 23% annually. 

Prescient & Strategic Intelligence
The value of the digital payments industry is projected to increase from USD 79.3 bn in 2020 to USD 154.1 bn in 2025, expanding at a CAGR (compound annual growth rate) of 14.2% over that time.
The widespread use of mobile phones plays a significant role in enabling businesses to alter their businesses rapidly.
Here are five key factors driving wallets:
Growth of super apps that perform various tasks and accept payments via built-in digital wallets.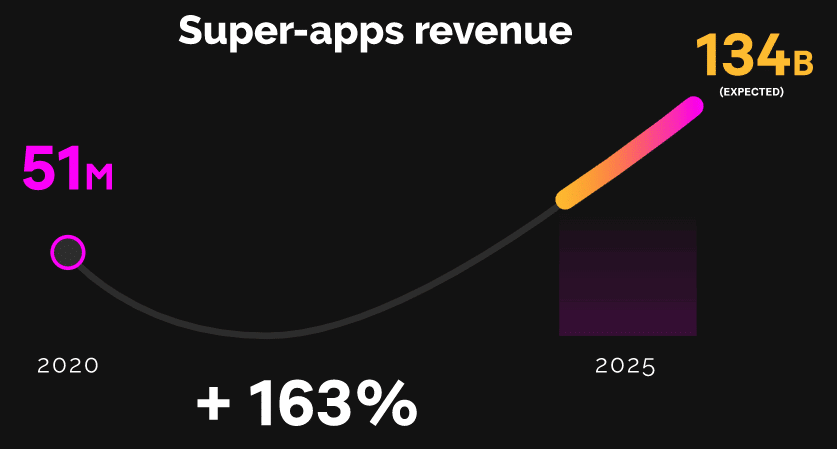 The quick adaptation of super-apps shows sustainable revenue growth.
Next, a digital wallet provides a more simplified purchasing option for users as it ensures faster and more secure transactions.
Also, only some wallets are integrated with the larger ecosystems of well-known online retailers like Amazon, Mercado Libre, and Alibaba that offer quick checkouts.
Wallet offers convenience in storing and adding new payment methods that allow users to carry out peer-to-peer (P2P) transactions.
Lastly, contactless payment is a growing payment industry trend that spurred during the pandemic since many consider it a safer option to carry out transactions.
This year, we will see a lot of development in the digital wallet front that is bound to drive growth. This includes:
Super wallets give access to making investments, getting loans, account tracking, etc. A super wallet, also known as a multi-currency or multi-asset wallet, is a type of digital wallet that allows users to store, manage, and transact with multiple cryptocurrencies or digital assets from a single platform. Super wallets provide users with the convenience of managing their diverse digital asset portfolio without needing to use multiple wallets or exchanges.
Integrating physical (debit and credit) cards to digital wallets. A digital wallet, also known as an e-wallet or electronic wallet, is a software-based system that securely stores users' payment information, such as credit card numbers, bank account details, or cryptocurrency private keys, and allows them to make electronic transactions.
AI and ML assistant-based digital wallets analyze customers' subscriptions and bills, manage their budgets, suggest saving and investment methods, and provide other financial advice using historical consumer data.
Availability across wearables like watches and key rings. Examples include the Samsung Galaxy Watch, Apple Watch, and Pixel Watch. Digital wallets and NFC key fobs can be linked to home keys provided by iCard, a Bulgarian company.
Trend 3: Cross-Border Transactions
Historically, conventional banking systems have proven costly and time-consuming to process orders and drive currency conversion for international money transfers. But, the pandemic has fastened the growth of cost-effective international money transfers.
Consumers interested in simpler and quicker cross-border transactions increasingly turn to peer-to-peer and digital options.
The rise of remittance flows to lower and middle-income countries has increased by 4.2% in 2022, reaching $630 billion.

The World Bank
For instance, although total remittances fell in 2020, digital remittances have increased yearly. The global digital remittance market is expected to grow at 14.6% CAGR to US$ 36.54 bn by 2028.
This means merchants would search for ways to accommodate the growing demand for cross-border transactions by implementing payment systems that provide instantaneous, secure transactions regardless of the buyer's or seller's location.
This year, we may witness some of the following trends to disrupt the cross-border transactions market:
P2P blockchain-based payment transfer for faster, secure transactions
Standard funding infrastructure and interfaces may be used with APIs without any changes to access live FX rates from your current systems and better manage your currency risk.
Businesses leverage virtual accounts because of the ease with which they may handle their money in many currencies from a single location.
Some modern-day cross-border transaction solutions include Wise, Western Union Online, Razorpay, etc. 
Trend 4: PaaS and Data-Based API Business Models
Banks and financial institutions may need to use data-based APIs and open banking to revenue sources in the coming years. The traditional banking and payment systems will explore revenue streams through financial and non-financial collaborations.
The payment 4. X era requires API maturity and data monetization as high priorities. Regulatory pushes and open APIs support this.
Open Banking API platforms rose 49% QoQ in the first two quarters of 2020.

Platformable
Banks now invest in data-driven services like automated credit approval, personalized customer experiences, and industry integrations.
For instance, Simon, the largest U.S. shopping mall operator, has teamed with the Swedish FinTech company Klarna to provide its customers with access to Klarna's innovative in-store payment alternatives, including payment plans (popular with younger Consumers), social shopping, and loans.
Also, traditional banks offer various financial and non-financial products sourced from other providers or distribute their products and services on third-party channels.
We may witness major PaaS innovation in the following areas —
The rise of Serverless platforms, micro virtual machines, and low-code solutions are all examples of modern cloud-native technology.
The PaaS's future has potential if companies use it to re-engineer or expand their current cloud-based apps.
Here are some examples:
Trend 5: Peer-To-Peer Payments
The pandemic in 2020 witnessed a stark increase in P2P payments with a growing user base across generations. The global peer-to-peer payments market is expected to reach $8.07 trillion by 2030, with a CAGR of 17.53% from 2018 to 2030.
The current P2P payment services like Venmo, Zelle, Cash App, and PayPal allow sending and receiving money faster to and from anybody with a bank account, debit card, or credit card. It is meant to simplify dividing expenses while traveling in a group or splitting the office lunch expenses.
The future trends in P2P suggest introducing additional services like investing and trading, cryptocurrency transactions, and debit card options.
The year 2023 may witness the following boost in the P2P payment:
Using P2P in ecommerce transactions will eliminate the need for a centralized payment system.
Expect an increasing use of banking peer-to-peer application that transfers payments using banks and credit unions as partners.
Insurance firms and NGOs will employ P2P systems to expedite payments to customer accounts in a natural catastrophe or another emergency.
As the business opportunity keeps growing, the trend might transcend services like P2P lending and P2P investing.
The Bottom Line
Businesses operating online may need more time to adapt to these growing financial trends. But, the changing times demand to shift to the right technology that offers security and convenience. If you are a business looking to be on top of the payment game, consider these trends when planning and implementing strategic business initiatives.
Leverage digital payments that help drive safe and fast payment, and use a competent cross-border fintech service provider for global payroll expenses. Partnering with a merchant services provider that can customize its services to your requirements is an ideal approach to keeping up with digital payment industry advancements.