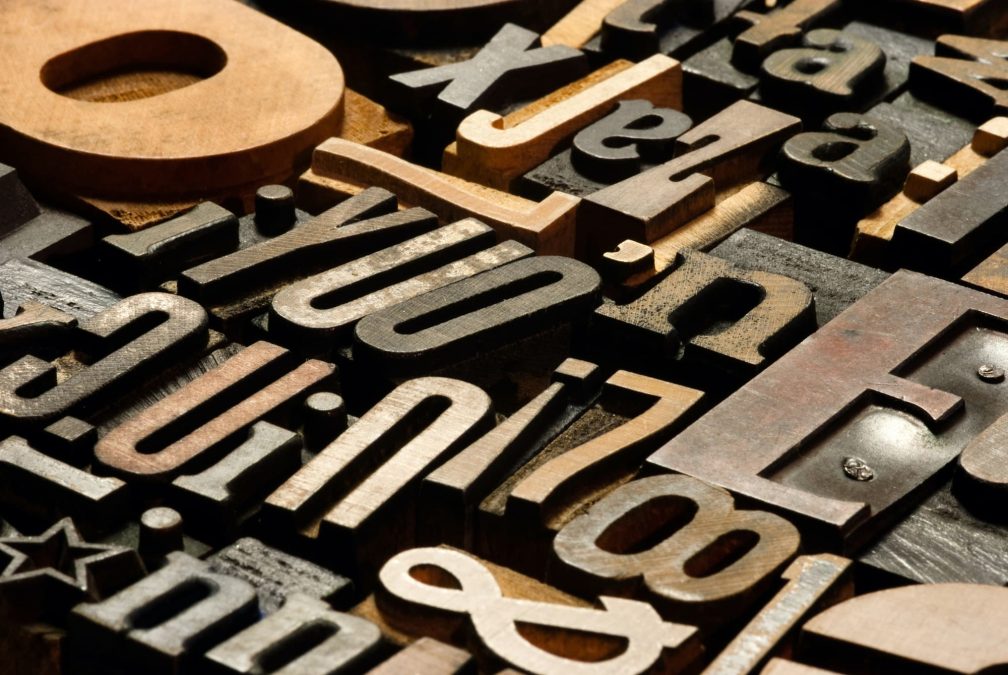 If you've ever gotten stuck working on a project where the client wanted some new graphics or collateral, but didn't know what fonts they use – it can be pretty daunting. Or, if you love a font that you find out in the world and wish to use it… good luck on figuring it out.
Font Identification Forums
Back in the day… like a decade ago, you had to upload an image to a forum where font addicts would identify the font. These people are incredible. Sometimes I'd upload a photo and have a response back in minutes. It was crazy – always accurate!
There are almost 30 characteristics of typography, so with tens of thousands of fonts out there – identifying the nuances of a font can be quite difficult. Thank goodness for the Internet and computing power, though.
We now have different tools that utilize OCR (optical character recognition) to take the font and compare it to known databases of fonts on the web. There are a few of these services:
Adobe Capture
If you're an Adobe Creative Cloud user, Adobe has an amazing feature within it's Adobe Capture application that puts font identification (or similar font selection) using machine learning and artificial intelligence (AI) in the palm of your hand via your mobile device. It's called Type Capture.
Adobe Capture enables you to use your mobile device as a vector converter to turn photos into color themes, patterns, type, materials, brushes, and shapes. Then bring those assets into your favorite desktop and mobile apps — including Adobe Photoshop, Illustrator, Dimension, XD, and Photoshop Sketch — to use in all your creative projects.
Type Capture
To use Type Capture, just take a photo of a font and Capture uses Adobe Sensei technology to recognize the shapes and suggest similar fonts. Save them as character styles to use in Photoshop, InDesign, Illustrator, or XD.
Adobe Capture offers some additional features that are really incredible along with font identification:
Materials – Generate realistic PBR materials and textures from any image on your mobile device, and apply them to your 3D objects in Dimension.
Brushes – Create high-quality custom brushes in a range of styles, and use them to paint in Animate, Dreamweaver, Photoshop, or Photoshop Sketch.
Patterns – Make geometric patterns in real time with Capture presets, then send your patterns to Photoshop or Illustrator to refine and use as fills.
Shapes – From hand-drawn shapes to high-contrast photos, you can turn any image into a clean vector shape to use in a variety of Creative Cloud apps.
Colors – Capture and edit color themes and turn them into customizable palettes to use in just about any Creative Cloud app.
Download Adobe Capture for iOS Download Adobe Capture for Android