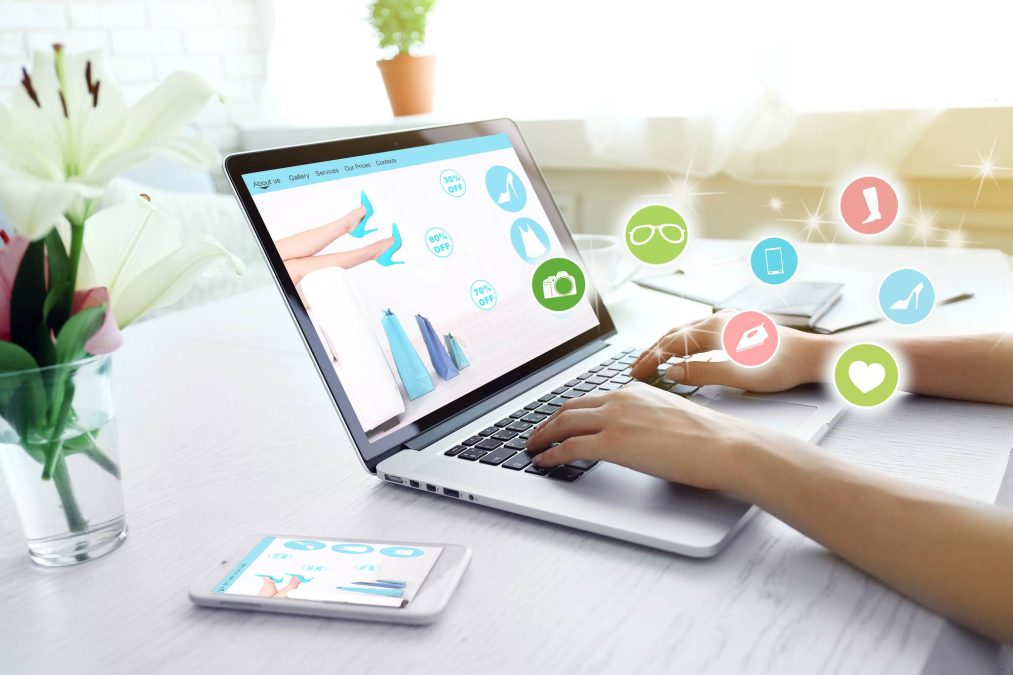 Customers are the foundation of any business. This is true for businesses of all verticals, domains and approaches. Customers are important at all stages of your businesses process. Business goals, strategies, and marketing campaigns of leading brands are woven around the needs and preferences of their consumers and target audiences.
Customers and eCommerce Environment
In an age driven by digitization, mobile technology, and fierce competition, you cannot overlook the significance of customers. More than 5 of your competitors are offering products and services like yours to the same customer at any given time. The product you offer should be unique and in the interest of your users, to avoid missing a sales opportunity.
The key driving factor here is the experience of your customers with your product and customer service. The better the experience, the more chances you have for sales.
70% of buying experiences are based on how customers feel they are being treated.

Neosperience, Customer Engagement: 10 Stats and Facts to Improve Your Strategy
Visionary businesses have a strong belief that by offering a better customer experience, they will be able to outperform their competition and establish trust with customers and; eventually, acquire more customers by word of mouth .
Philosophically, eCommerce is a convenience to customers. They prefer online shopping because it is convenient, affordable, and full of options. Developments in the field of data security allow for safe, secure payment methods, while blocking the chances of online frauds associated with online shopping. This has led to a mountainous increase in the eCommerce sales and revenue.
eCommerce sales may hit the $4.3 trillion mark by the end of 2021.

Shopify, The Global Ecommerce Playbook
To reach there, eCommerce has to fasten their belt and get set on a journey of improvements – to offer a superior customer experience. Your customer experience must increase overall customer satisfaction levels in order to add to your revenue growth.
80% of users would not trade with a company because of poor customer experience.

HubSpot, The Hard Truth About Acquisition Costs (and How Your Customers Can Save You)
This article enunciates some of the best practices that help improve the experience of your customers with your eCommerce business.
Develop a User Friendly Experience
From website/app home page to product pages and from cart to check out page, the user experience on your website should be flawless. Your customers should be able to do whatever they want to do.
Even if they are trying to empty their cart, the process and navigation should be clearly designed and defined so they do not find it confusing to use your website. You should design your website or app from customer-friendly standpoint. It should be easy for your web users, not just for you.
There should be a search button to help customers find the product they are looking for. Categories, page titles, product keywords, tags, product images, and other details – everything should be keyed in for the convenience of users. Ponder on deploying eCommerce search extension to enable quick and easy search feature on your website.
Offer Secure Payment Methods
Payment methods on your eCommerce store should be safe, secure, and hassle-free. While shopping online, customers want to know their personal and financial data is secure.
Add as many as payment methods on your store as possible. Credit/Debit Card Payment, Bank Transfer, Cash on Delivery (COD), PayPal, and e-Wallets are quite popular methods of payment these days. You will need to make sure that your portal allows your customers to pay through any of these payment options.
Most importantly, you will need to assure your page visitors and consumers that all your payment options are safe and secure. Invest in obtaining several security certificates for this and place those badges on your website/app as trust indicators to assure your customers that their data is safe with you.
Invest in a payment gateway that comes with multilayered security measures. Encryption of data provided by the customer will ensure their transaction is safe. Using a payment gateway fortifies your customer and business data, and decreases the intensity and frequency of the threats of online fraud.
Create a Seamless Checkout Process
Most of the times, the reason behind an abandoned cart is a complicated checkout process. The checkout process on your web or app should be short, simple and swift. Moreover, the user should be able to see his/her shopping cart at every page so he/she knows the way to complete the order.
The ecommerce industry loses countless dollars each year due to abandoned cart or cancelled payments during checkout. You could deploy automation to gauge the trends behind discarded shopping carts to improve the flaws existent in your checkout process.
During the checkout, the customer must be able to see the value of his/her cart and the shipping charges applicable. The page should also show information about offers and discount coupons applicable for the user.
Customers are always concerned about their delivery of their order. They call in to check the status of their shipment.
Deploy an advanced shipping suite will help your eCommerce business connect with multiple carriers and allows you to create flexible shipping rules – as per varying orders, customer locations, and many other crucial factors – through a single dashboard.
If your business delivers or sources from abroad, then it is a must for your shipping suite to have import/export shipping functionalities. It all helps you create a better experience for your users when it comes to shipping and order delivery.
Lastly, the eCommerce store should ensure zero downtime and no slowdowns during the checkout process to avoid the instances of last minute cart abandonment.
Deliver Superior Customer Service
To improve customer experience, you must focus on providing higher level of customer service. This should definitely include pre-sales and post-sales service.
Set up a team of amiable people to found your customer support desk. Empower them with advanced AI-enabled CRM tools – a must have suite for modern eCommerce businesses – so they can efficiently handle customers' queries and issues.
Imagine a busy day and a long queue of customers waiting for their turn to speak to your customer support agent!
Having an AI-enabled chatbot in place saves your agents' time, in addition to, allowing them to focus on other core activities of your customer support process. Chatbots can simultaneously handle multiple calls/conversations and quickly resolve common issues such as order confirmation, cancellation, replacement, refund, shipment details, etc.
Leverage Search & Social Media Optimization/Marketing
With the right approach of search engine optimization and marketing, you can help your target audience find what they search for on search engines, like Google and Bing. If your eCommerce backend is not SEO-ready, you could use a good quality eCommerce SEO extension and implement tried-and-true SEO strategies to appear in top search results on leading search engines.
Your eCommerce business can use social media numerous ways:
To promote your products, services, company culture, and offers;
To connect with your audience and customers;
To listen to your unsatisfied customers and to resolve their issues on public portals; and
To advertise your brand(s).
You will just need to use the most effective social networks for your business, find and connect with your audience/customers. For the convenience of your consumers, you can add review page, enable commenting and wall posting for customers, and create shop and sell on social network.
Apart from offering convenience, secured environment and transparency, you could provide personalized recommendations to your visitors and existing customers to enhance the experience. For this, you will need to work with AI and ML tools that can learn from the behavior of users on the Internet and help you recommend the right product to the right customer. It's like offering/recommending something that a user might actually be looking for.