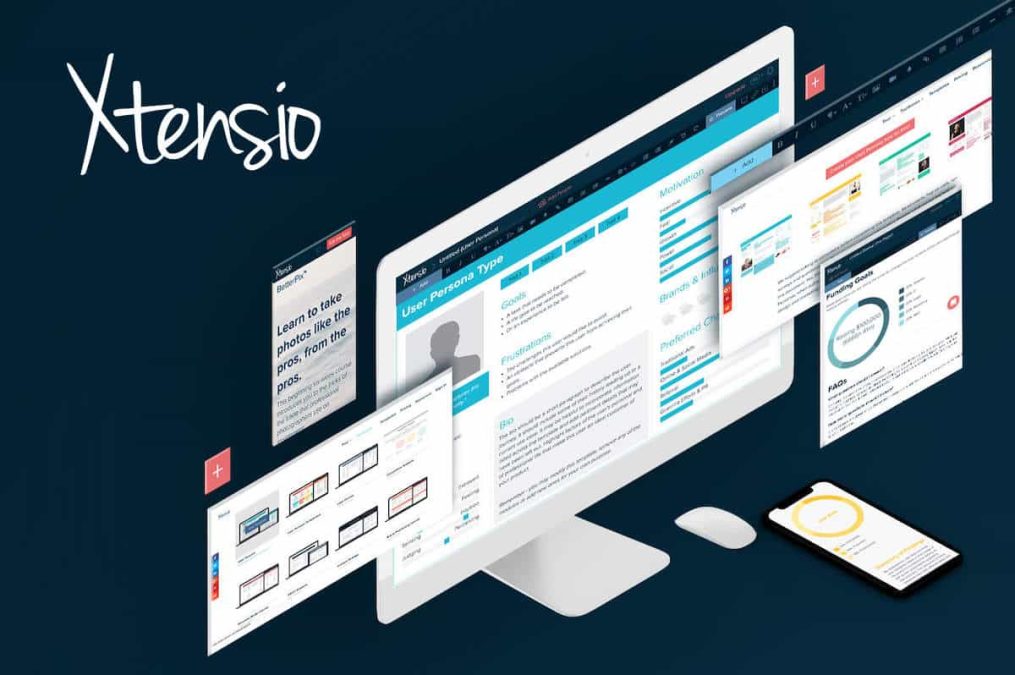 Xtensio is a branded strategy and communications hub where organizations implement and organize marketing efforts across the internal team, clients and partners. Build and share any collateral you need with the editor. Your deliverables adapt as your project evolves. Whether you're coordinating a major campaign launch, streamlining your internal communications, or creating reports and case studies, Xtensio is where your team's work flows. 
Create Branded Marketing Collateral Without A Designer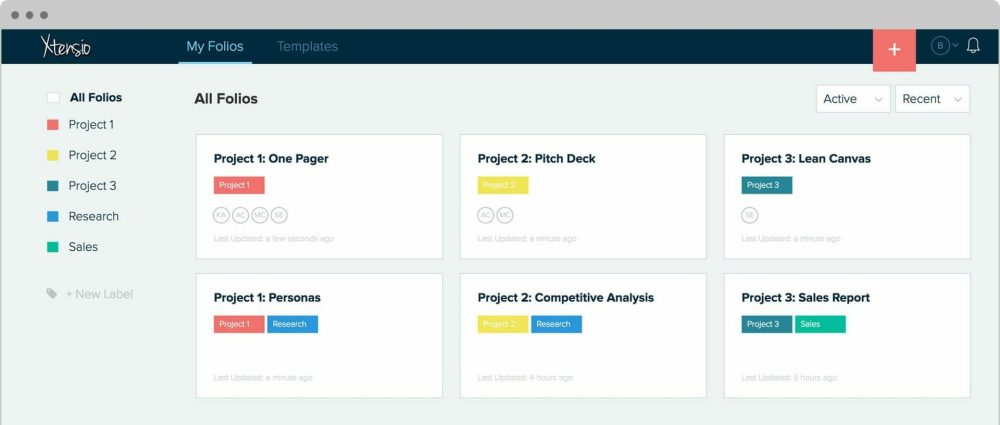 With Xtensio, your team can build anything from strategic customer personas, proposals, promotional plans and landing pages with the ease of a web builder. Then quickly and easily reuse, update and personalize content for different campaigns. Benefits include:
Save time on design – Everyone on the team becomes a designer. Drag and drop interactive modules – image, video, graphs, charts. Change the color, background or size. Adjust the layout however you need.
Effortlessly brand deliverables – Define your team's style guide with your company's fonts and color palette to lock branding across the team. Customize shared links and add passwords to keep your organization's collateral private and secure.
Simplify team collaboration – Work together as a team across departments and management. All changes are saved and synced across all devices. Everyone is always up-to-date and your inbox is clutter-free.
We needed to have a place to collaborate, and also requires that we present information to others. In the past, we've used Asana to work together, and PowerPoint to present to other stakeholders. Xtensio replaces the need for both brilliantly. We can work together, instantly share without sending attachments that you then have to save different versions with unique names – you all know that drill – and then use the same tool to present.

David Nason, CEO/Founder of HireBrain
Present, Share, and Download Your Collateral
To make collaboration with external decision-makers or clients easier, Xtensio offers the ability to:
Share a live weblink – Send important collateral as a customizable web link. Add password protection. No more sending multiple attachments and versions with every update to a document.
Present a digital slideshow – With one click, your folio turns into a digital slideshow. Present an engaging and interactive pitch from anywhere. Each section of the folio becomes a slide.
Download a PDF or PNG file – No matter how much you try to move completely to digital, some collateral will need to be saved as a hard copy. Export your entire folio or individual elements as PDF or PNG files
Privately Brand a Workspace for Your Agency and Clients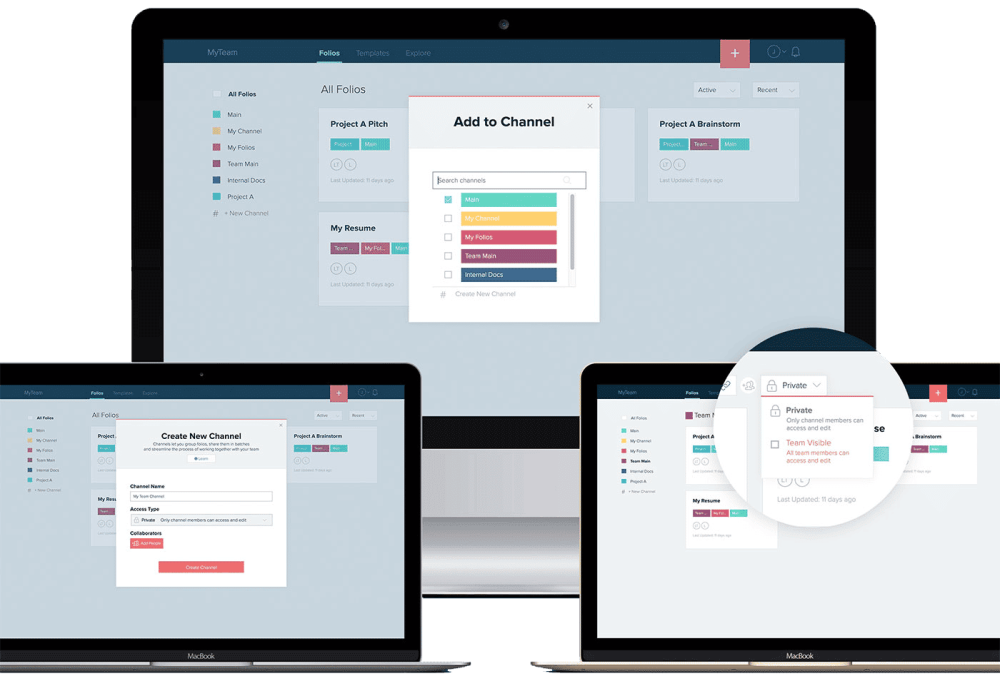 Xtensio for Business offers a private and branded workspace for connecting your development, product, sales and management teams with the information they need.
Easily customize deliverables – Personalizing marketing collateral for different audiences and outlets is simple. Save any folio as a custom template for your team to reuse again and again. You can even publish it on your website to build your brand.
Keep everyone aligned – Organize your projects and documents by channel — campaign, department, client, reports, etc. Add collaborators or share the channel link so everyone has the access they need, when they need it.
Always be up-to-date – Keep track of your team's workflow with in-app notifications and track engagement with folio stats. You'll be able to adjust your process for efficiency and identify new growth opportunities.
Sign Up for Xtensio for Business
Xtensio Template Library
You can always start with a blank slate or you can utilize Xtensio's templates and resources for different stages of implementing your growth strategy — from uncovering your ideal customer and product-market fit to creating proposals and pitches or internal strategy exercises, sales reports and other business collateral.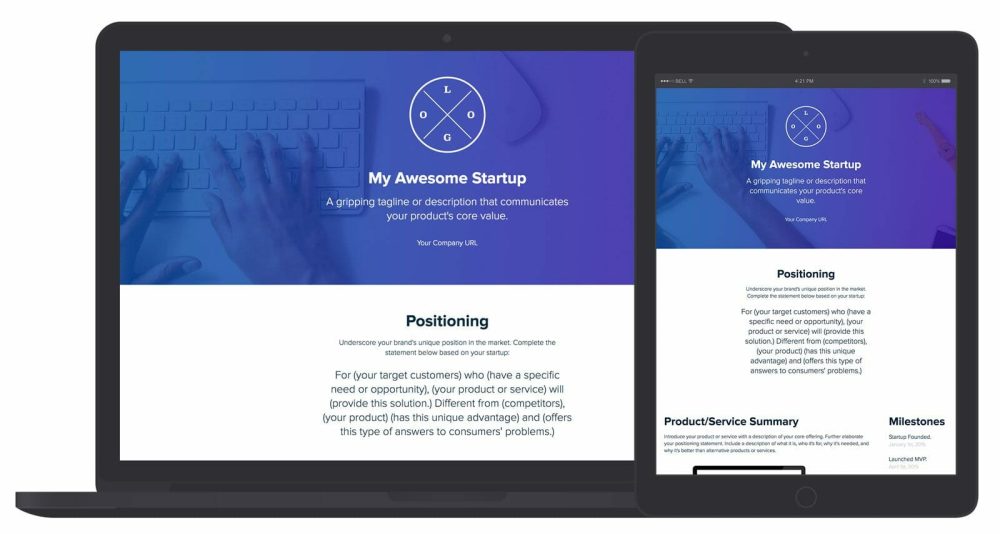 Disclosure: We are Xtensio affiliates.