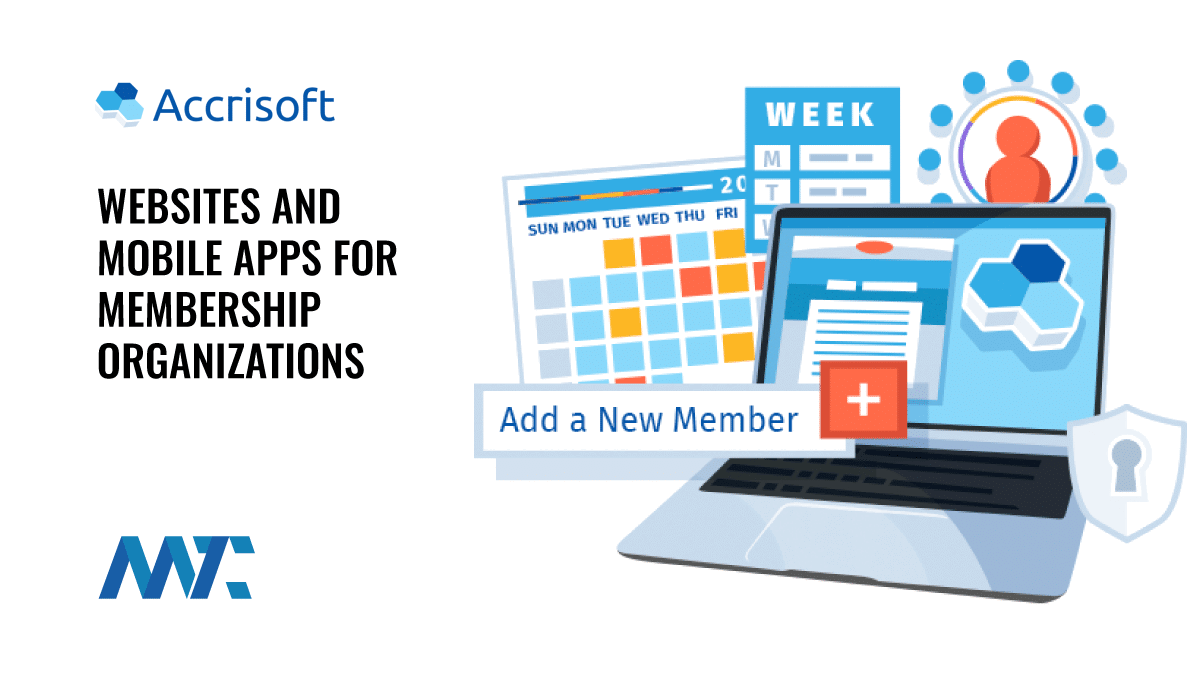 Accrisoft Freedom is a content management system (CMS) and management platform designed to cater specifically to the needs of membership-based organizations. This includes non-profit organizations, chambers of commerce, trade associations, and other similar entities.
With a focus on mobile-first, Accrisoft Freedom offers an extensive range of features and functionality to help your membership organization build and maintain your website, while also allowing them to manage your membership, finance, sales, and marketing.
One huge advantage to using Freedom is that everything is in one place. Many of our clients were using different tools for email marketing, e-commerce, blogging, event registration, web content, and membership management. After switching to Freedom, they love the ease of use and efficiency (not to mention the cost savings) of having everything in one place.

Accrisoft Membership Management
Central to Accrisoft is its membership management functionality. The platform's membership module allows organizations to easily manage their membership databases, including member information, dues payments, and renewals. This feature is designed to simplify the management of membership-based organizations, allowing them to focus on serving their members.
Accrisoft Freedom also offers a range of tools to help organizations manage their websites and online presence. This includes an intuitive content management system with drag-and-drop functionality, the ability to build unlimited custom forms using their simple form builder, social media integration, and SEO tools to improve search engine rankings. The platform's mobile-first approach ensures that these features are optimized for mobile devices, making it easy for members to access information and engage with the organization on the go.
Accrisoft Membership CRM
Control your member information, payments, marketing, and events and seamlessly integrate them with your website. Accrisoft's customer relationship management (CRM) capabilities enable membership organizations to build detailed member profiles, track their activity, and – with seamless site integration – set up member-only sections on your website. Custom reports can easily be generated by anyone on your team.
Accrisoft Event Management
In addition to its membership and website management functionality, Accrisoft Freedom offers a suite of features to help organizations manage their events, including event registration, ticketing, and event marketing tools. This allows organizations to easily plan and promote events, from small meetups to large conferences.
Accrisoft Email Marketing
Accrisoft Freedom's email marketing tools are another key feature that helps membership organizations engage with their members. The platform offers customizable email templates, automated email campaigns, and detailed analytics to help organizations measure the success of their email marketing efforts.
Accrisoft Freedom provides a comprehensive and user-friendly platform for membership organizations to manage their membership databases, websites, events, and email marketing campaigns. Its intuitive interface, extensive functionality, and dedication to the unique needs of membership organizations make it an ideal choice for any organization looking to streamline its operations and enhance its online presence.
Schedule a Demo With Accrisoft
Note: This article was updated for the latest versions and focus of Accrisoft.