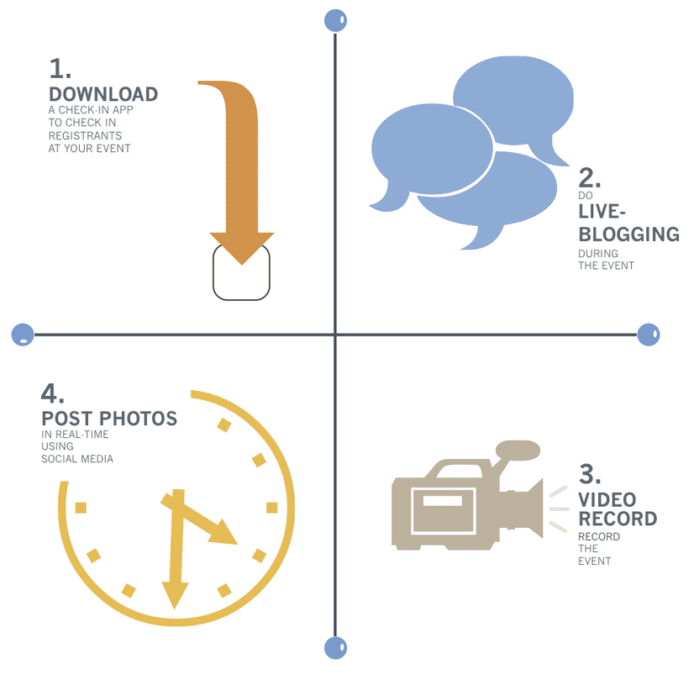 When I think back on some of the incredible events I've attended, like Webtrend's Engage, ExactTarget's Connections and BlogWorld Expo – I'm always blown away at the number of moving parts to an event and how seamlessly these organizations put them together.
I am not an event planner. I can barely juggle more than a client at a time, nevermind thousands of visitors. (That's why Jenn works with us!). Some folks can't afford the services of professional event planners, though, and are forced to go alone. The first event is the roughest and they seem to ease up over time. Once one event is under your belt, you also already have an audience to promote the next event to. As long as your event is great, you can continue to grow over time and really build the value of the event, its sponsors, and its audience.
This infographic from HubSpot and Constant Contact walks through all of the key elements of event planning and promotion, including setting up your event, promoting your event, leveraging social media, tracking, running the event and post-event follow-up. I love that the infographic speaks to fully utilizing social media! By having folks actively tweeting with your event's hashtag, you're promoting the quality of the event throughout their networks. That's key for next year… when you turn them from voyeurs into participants!