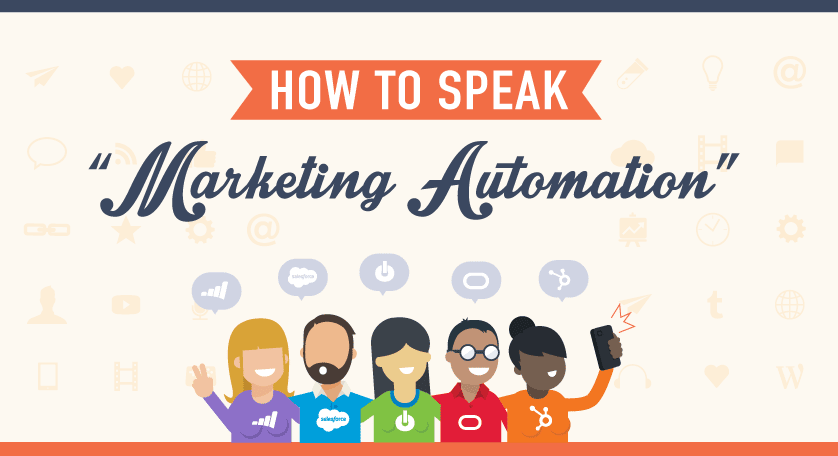 I'm not sure why marketers always feel compelled to make up their own terminology for virtually everything… but we do. Even though marketing automation platforms have fairly consistent features, each of the most popular marketing automation providers call each feature something different.
If you're evaluating platforms, this could get pretty confusing as you look to the features of one over the other when in honesty, all the same features are present.
Sometimes, it sounds like marketers are speaking another language—especially when using terms associated with specific tools and platforms. It gets even more complicated when certain terms aren't standard across all platforms. Sort your way through the marketing automation jargon by getting to know the marketing automation terms associated with Marketo, Pardot, HubSpot, Act-On and Eloqua in Uberflip's infographic, How to "Speak Marketing Automation".
The infographic covers unidentified website visitors, records, lists, filtered lists (or segments), event triggers, campaigns, automated drip campaigns, activities, scores, Salesforce integrations, analytics, assets, calendar and community support.