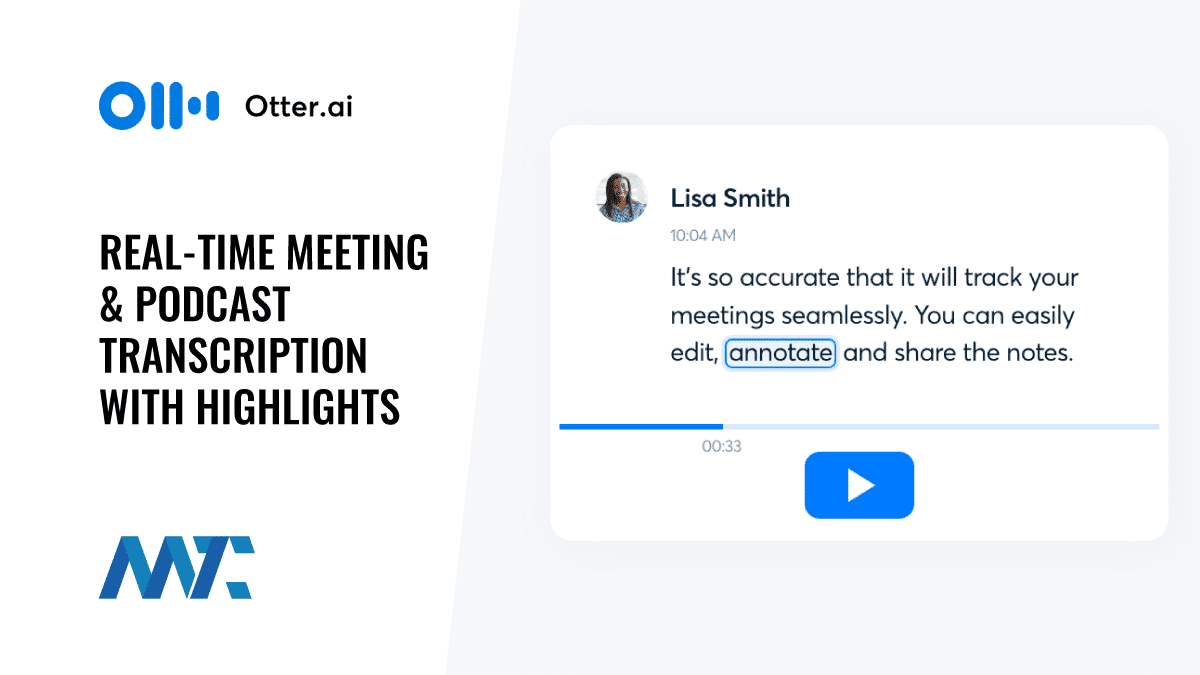 This week, I was attending a video conference call using Zoom. In the chat window, I noticed that there was a link inserted in the chat window by an application, Otter. When I clicked on the link, I was absolutely blown away… it opened a window where I was watching the conversation be transcribed in real-time. Because it was fully integrated, Otter even understood who was speaking.
Otter
Otter is much more than real-time transcription, though. It has a number of tools for any one to be more productive with their meetings.
Features of Otter include:
Before your meeting: Plan Connect your Google or Microsoft calendar and schedule your Otter Assistant to auto-join Zoom, Microsoft Teams, or Google Meet to take and share meeting notes. You can even join your virtual meetings directly from Otter. If you are running late or can't make it, no worries – Otter Assistant has you covered.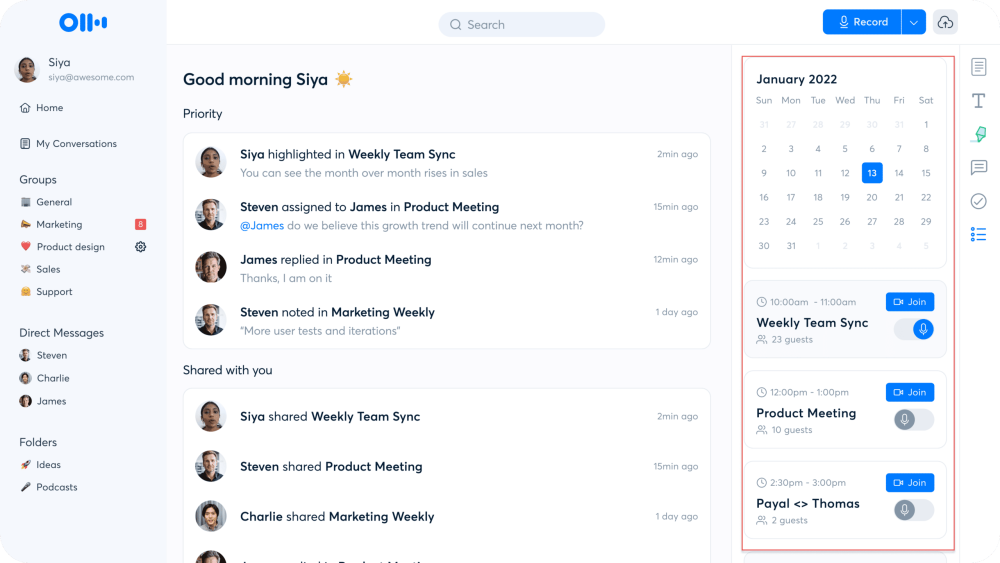 During your meeting: Engage. Otter takes automatic meeting notes so that you can fully engage in the conversation. NEW: Turn meetings into actions using the new Meeting Gems™ panel. Easily assign action items to others (save the step of a follow-up email), recap decisions, and capture highlights for the key takeaways from the meeting. Using Otter Assistant, users can add 1-click screenshots from their virtual meetings for a visual reference within the meeting notes.
After the meeting: Collaborate Meeting notes include a summary of keywords and a NEW Outline (Beta) to help you quickly navigate the meeting notes. Search, read the notes, and playback the audio recording. Assign any additional action items or add comments or questions to the notes.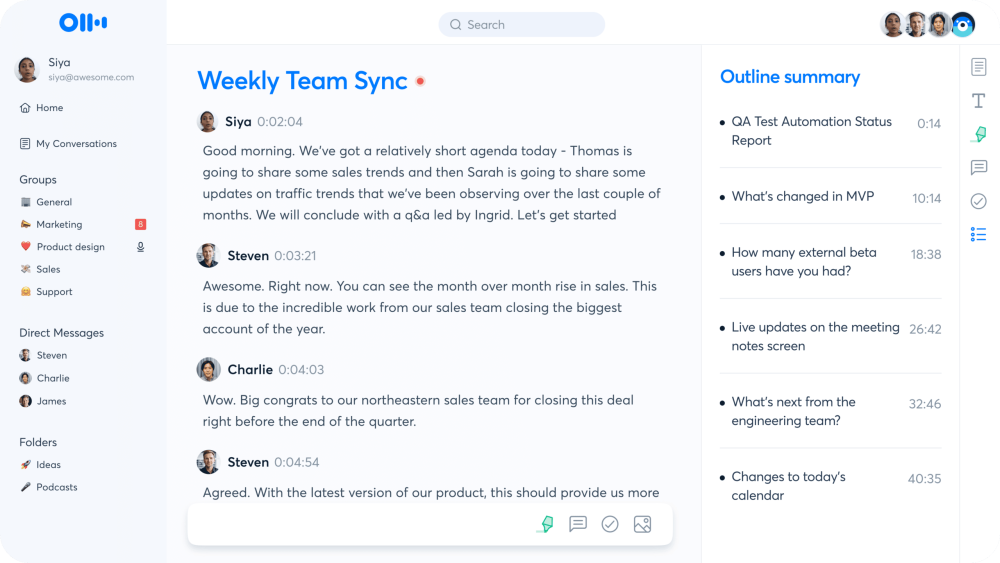 Otter is empowering businesses with real time, accurate notes that are stored in one central, secure, and searchable place so you and your team can be more engaged, collaborative, and productive.
Real-Time Podcast Transcription
I've shared in the past that Zoom is outstanding for hosting and recording remote podcasts with some additional settings they provide. Now, with Otter, you not only can transcribe your podcast in real time with Zoom, but you can also get some highlights from the show that Otter.ai's algorithms share!
Disclosure: Martech Zone is using affiliate links in this article.