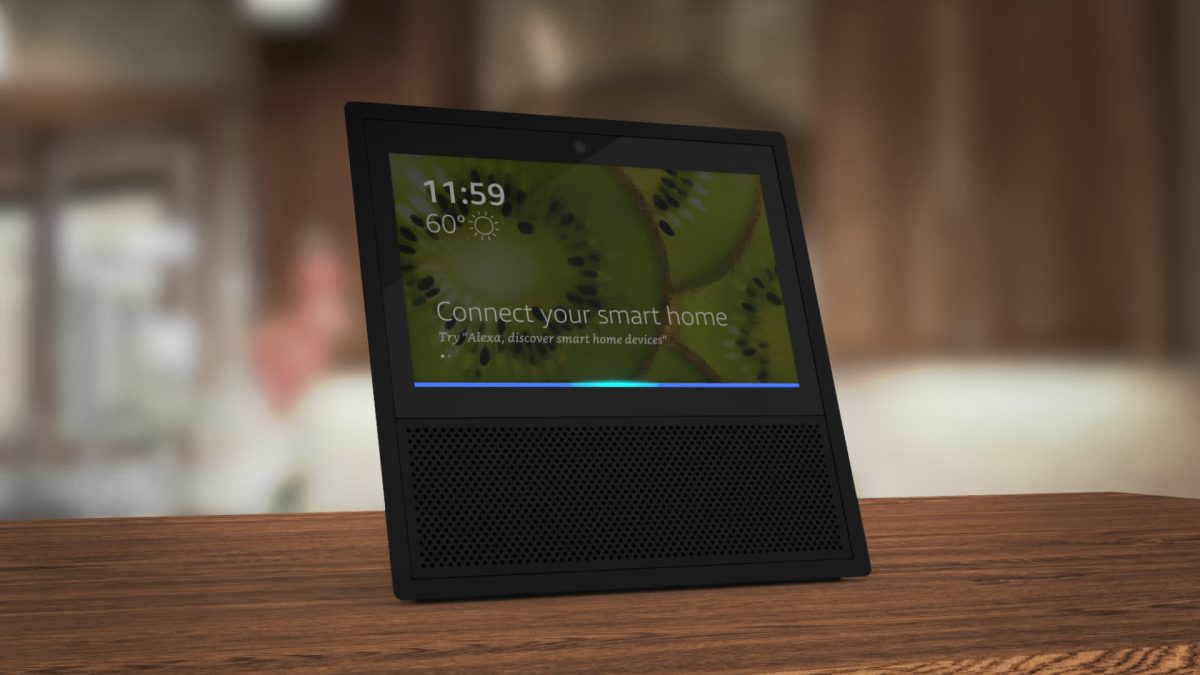 The Amazon Show may be the best purchase I've made in the last 12 months. I purchased one for my Mom, who lives remote and often has issues with mobile connectivity. Now, she can just tell the Show to call me and we're doing a video call within seconds. My Mom loved it so much that she purchased one for her grandchildren so she could also keep in touch with them. I'm also able to drop in and say hello to my dog, Gambino, when I'm away for a while. He sees me, barks, and typically looks behind the device to see how the heck I fit in there.
Apple Homepod just went on sale as a premium option with an intelligent speaker and tight iOS integration. And Google Home is the affordable solution with Android integration. All the competition is incredible. While I'm an Apple fanboy, I fear that Apple's culture of control may lose them the voice battle long-term. Amazon has an incredibly open architecture and tens of thousands of skills already available to interact with virtually any service or device.
On a side note
Back to buying behavior… Capgemini surveyed over 5,000 consumers in the US, the UK, France and Germany to find out how they're interacting with voice devices – specifically about purchasing behavior. The quantitative research was complemented with focus group discussions with consumers from each country, conducted virtually. The survey – as well as the focus group discussions – had a healthy mix of demographics and user/non-user persona.
Voice assistants will completely revolutionize how brands and consumers interact with each other. What makes voice assistants so exciting is that they are woven into the fabric of our lives, offering a simplicity and richness of interaction that consumers have never experienced before. Brands that are able to capitalize on the huge consumer appetite around voice assistants will not only build closer relationships with their customers, but create significant growth opportunities for themselves. Mark Taylor, Chief Experience Officer, Digital Customer Experience practice, at Capgemini

The Findings of the Consumer Survey on Voice Commerce:
Voice assistants will revolutionize ecommerce – Consumers are developing a strong preference for interacting with companies via voice assistants. Voice assistant users are currently spending 3% of their total consumer expenditure via voice assistants, but this is expected to increase to 18% in the next three years, reducing the share of physical stores (45%) and websites (37%). While streaming music and seeking information remain the most popular usages for voice assistants today, over a third of respondents (35%) have also used them to buy products such as groceries, homecare, and clothes.
Consumers are highly satisfied by the voice assistant experience – Consumers who use voice assistants are very positive about their experience, with 71% being satisfied with their voice assistant. In particular, 52% of consumers cite convenience, the ability to do things hands-free (48%), and automation of routine shopping tasks (41%) as the biggest reasons why they prefer using voice assistants over mobile apps and websites. The ability for the voice assistant to understand their human user is also critical; 81% of users want the voice assistant to understand their diction and accent.
Voice assistants will yield concrete benefits for retailers and brands – Brands who provide good voice assistant experiences will generate more business and positive word-of-mouth communication. The report found that 37% of voice assistant users would share a positive experience with friends and family, and even 28% of current non-users would want to transact more frequently with a brand following a positive experience. This equates to serious potential financial gain, as consumers are willing to spend 5% more with a brand following a good experience with a voice assistant
Capgemini's findings are that commerce organizations need to build an immediate action plan to devise a sound voice-driven Conversational Commerce strategy.

Disclosure: Martech Zone is using its affiliate links in this post!