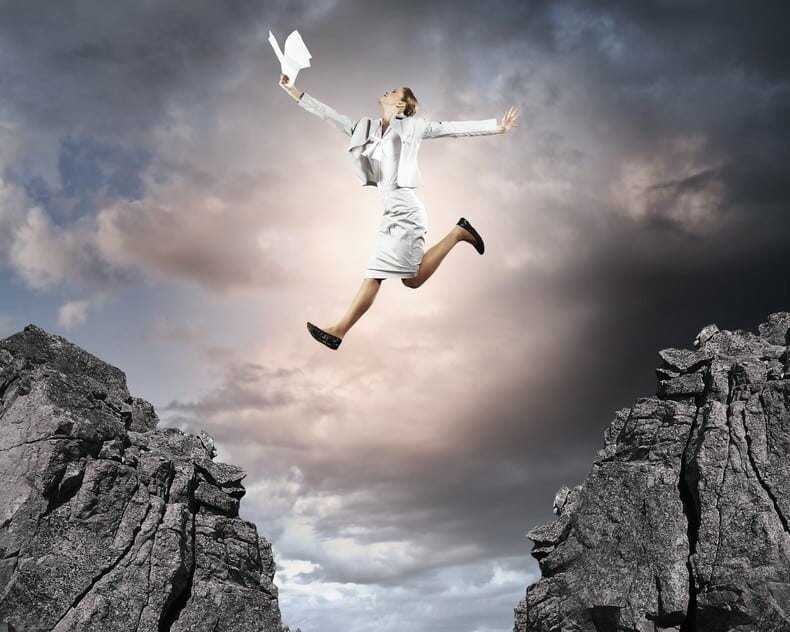 I had the pleasure of developing and giving a webinar yesterday as part of Instant E-Training's Content Marketing Virtual Summit. My specific topic is a strategy we've been working with our clients on for the last few years – identifying gaps in their content strategy that help them build authority and drive conversions.
While the quality of content is paramount to our client's success, it's no longer a question of how much content to write. All of our clients recognize they are now publishers. The new question is what should they write. Our job is to find the gaps in our clients' content strategies and develop solutions that best fill those gaps.
For our largest clients, who have an entire newsroom, it's not a simple task. We import over 2 million records every week into a custom-built and designed Big Data engine that we built where we can slice and dice search, social, and analytics data as quickly as possible to identify opportunities. For our own blog, it's a bit easier. We review our tools and do research on a monthly basis to find opportunities.
Finding the Gaps in Your Content Strategy
Audit Questions & Answers – check your Sent folders (especially your business development / sales team). Analyzing my own sent folder, I often find questions asked by our clients and prospect. If your customers and prospects are asking, chances are that people are researching and looking for that information online.
Competition – What are your clients ranking on that you would want to? There are great tools on the market where you can simply type in their domain and come up with a list of the keywords they rank on – and the pages that are ranking. Even better, you can type your domain in and look at other domains that have keywords in common. This is a treasure trove of gap data!
Trends – What search trends are happening with those keywords over time? This enables you to plan out an effective annual calendar – finding the best periods to plan your content. If you wish to take it up a notch, use an editorial calendar – Kapost and Edit Flow for WordPress are a few.
Related Terms – It's not just about what you sell, it's about the audience and what information they are seeking. Type in a keyword in Google and check the footer of your search for related terms. Use a tool like WordTracker and you can even filter common search questions that people are using.
Location Topics – Ranking locally doesn't preclude you from ranking nationally or internationally! Talk about businesses and locations to rank regionally and often you'll find you rank on broader non-location terms. Win local and you'll continue expanding your influence beyond your city or the states you serve.
Provide Value – Too many content strategies focus on the brand, the product, or the service. Your content should be focused on your audience. Helping your audience succeed will ensure trust and authority builds momentum – leading to a conversion. Curate great content from trusted sources to further engagement. If you're trying to reach sales professionals, provide other great content that helps them succeed. If you're trying to help homeowners, sharing articles that help with everything from insurance to changing filters is great. Content should not always be about you selling.
Now that you have great topics to write about, it's time to turn up the competition. You need to optimize the heck out of your content and write better than the competition. Often this means going into deeper detail, utilizing visuals more effectively, and including supporting data or references. We often accomplish this by developing infographics and whitepapers for our clients, then writing detailed articles that win the search!
Analysis – Analyze the winning pages' structure, site hierarchy, embedded mediums, titles, headings, and subheadings so that you can develop a much better page. Infographics and videos are fantastic for this.
Shareworthy – Ensure your page is easily shareable, effectively utilizing microformats and social sharing buttons to maximize its reach.
Promote – Purchase targeted advertising to ensure you outreach your competitor.