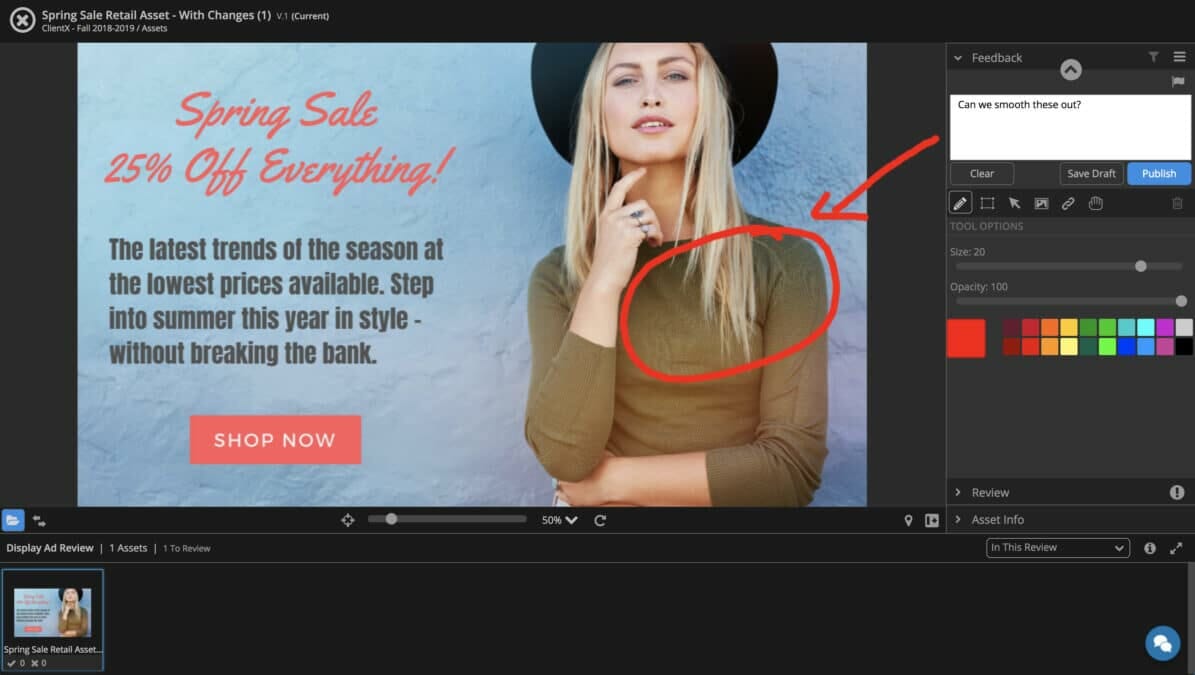 As companies are looking to boost productivity with smaller teams, they need tools that can help them increase efficiency. For marketing and creative teams that means meeting project demands on time, coordinating with the client or coworkers, completing edits, getting approvals and delivering the project by a certain deadline.
That's where Deltek's ConceptShare solution can help. The tool enables marketing and creative teams to deliver more content faster and at less cost by streamlining and speeding up the review and approval process.
Deltek ConceptShare Features and Benefits
Keep Your Review Team Aligned – securely share work with clients and external reviewers, easily create reviews with well-defined parameters and deadlines, and automatically notify the review team of deadlines and versions in real-time.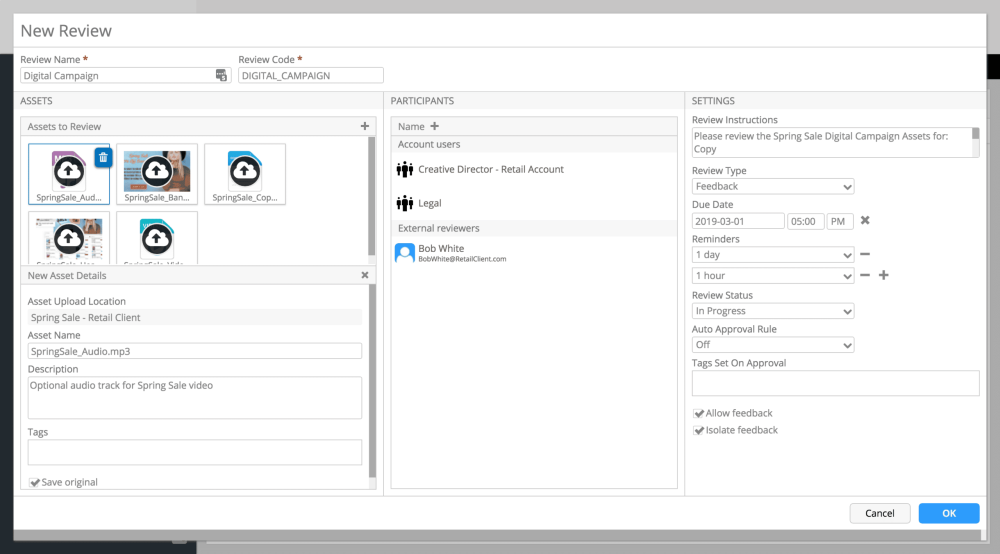 Get Clear, Actionable Feedback – Review documents, images, videos, web pages, and more, markup and comment directly onto an asset from the proofing workspace, and collaborate on and clarify feedback to avoid unnecessary work.
Streamline the Review Cycle – Maintain strict version management to ensure everyone is reviewing the most up-to-date asset, validate changes were made right down to the pixel with side-by-side comparisons, and prioritize, flag, and filter feedback so creatives know exactly which revisions to make.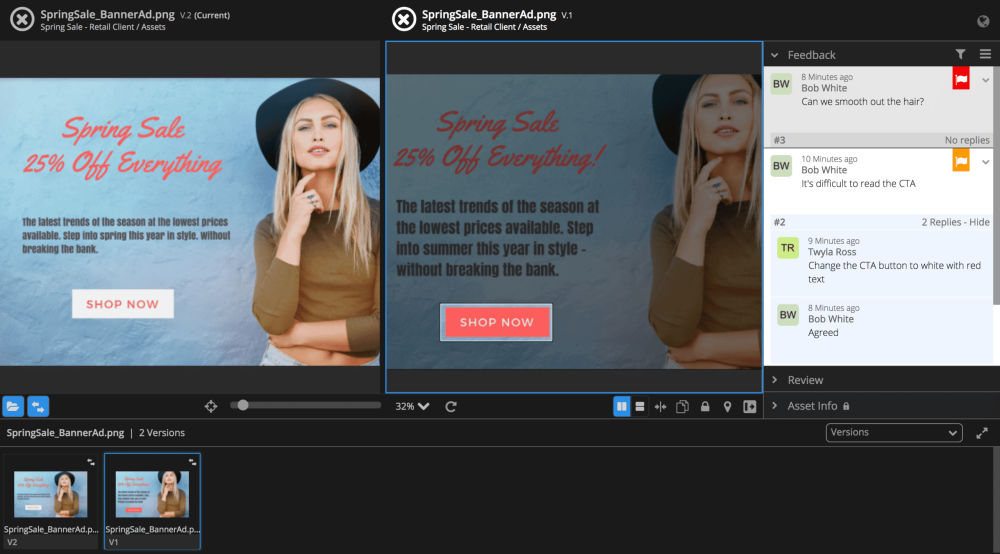 Track and Audit Process Performance – Audit reviews with time-stamped proof of revision requests and approvals, run a feedback summary repot to capture all feedback into a shareable document, and include asset thumbnails to provide visual confirmation of requested changes.
Online Proofing and Creative Reviews For In-House Teams
34% of in-house agencies say their creative teams spend 7 or more hours per week on tasks like consolidating feedback and obtaining approvals.

2018 In-House Creative Management Report. InMotionNow & InSource.
With Deltek ConceptShare's collaborative feedback features, you can ensure your team gets clear, actionable feedback quickly and easily to reduce bottlenecks and deliver content on time. 
Comment threads and replies enable teams to collaborate over work in progress 
Flags and feedback summaries separate actionable feedback from general comments so Creatives know exactly what revisions to make
Notifications and reminders ensure the review team knows exactly what requires their review and approval, by when, and when new versions are available.
Incorporate the online proofing workflow across your entire organization with enterprise-grade security features
Online Proofing and Creative Reviews For Agencies
When your agency produces content for a number of campaigns on a number of client accounts, endless rounds of creative review and revisions can wreak havoc on your bottom line. Built specifically for busy creative production teams like yours, Deltek ConceptShare brings the proofing process online to help you accelerate the review cycle—reducing production costs and giving you more time to reinvest in your client's needs.
Get a universal view of all work in progress
Save time chasing feedback by scheduling reminders to keep reviewers on task
Centralize and organize files and revision histories for easy auditing
Invite clients and external reviewers to provide feedback on assets – no login required
Easy-to-use features and intuitive functionality incorporate easily into your agency's content proofing workflow within minutes
Deltek is now offering users the opportunity to deploy ConceptShare for free through October 2020: