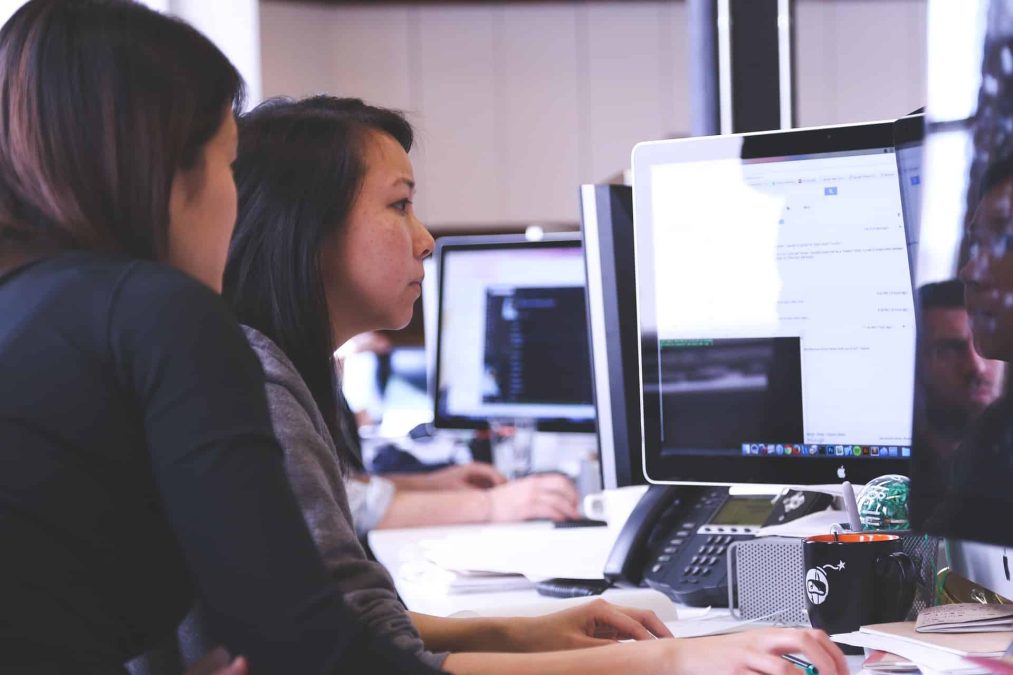 There's no question that digital marketing is a powerful beast — and one helluva fickle beast at that. As much as we'd all like to assume that digital marketing is basically the same no matter what, it's most definitely not — and the reasons are pretty obvious. As a business, you can opt to devote certain percentages of your time and budget to different types of digital marketing: social media, PPC, retargeting, video marketing, e-mail marketing, SEO, website tool optimization and so on.

Still, what's even more interesting to observe is the way different industries prioritize their digital marketing strategies. Because different industries are clearly going to possess very different business goals, only certain tools and platforms that are likely to get those results will be leveraged. And it's especially interesting to see how different industries present themselves online and how available they make themselves to customers and prospects.
Over the course of my career, I've met lots of marketing folks in many different industries. During my encounters, I've learned a tremendous amount about the marketing tactics they use to achieve their goals. As expected, many of the strategies used were catered towards those specific industries — and yes, they've been successful. If you're a marketer in any of the 5 industries below, you'll want to keep reading. Here are 3 effective digital marketing tips for 3 unique industries:
Medical Industry
Hands down, one of the trickiest industries to market to is the medical industry. The most primary reason for this is that you can't make bold claims like "this particular treatment WILL to cure you of your ailment." In most cases, you can only mention evidence that this has helped a significant number of people (Ex: "this treatment is 98% effective"), or that it CAN help. Obviously, this is a 100% legality issue.
Still, even with the restraints that come with producing legally approved messaging, hospitals, clinics and other medical facilities still have a great opportunity (and enough flexibility) to really "strut their stuff." One of the best ways to do this in the medical industry is to humanize your organize and show you care. Health care is a very serious matter; so why not go the extra mile to show that your clients (or patients, rather) are in your best interest.
Although your organization should definitely indicate these humanizing values throughout their website and other marketing collateral, social media is an extremely easy way to consistently get those messages of caring out to new and current patients. Along with standard administrative announcements (Ex: This office will be closed for construction. Or Dr. Williams is out of the office), your social media coordinator can go the extra mile and share articles about staying healthy during the winter, or offering general tips for staying healthy at a local event (Ex: Making healthier choices at the State Fair). Even sharing good-natured photos could make patients feel more comfortable with your brand — like a photo of Police Officers dropping off donuts for the Nursing staff during a BIG holiday weekend. It's the little things that'll differentiate your organization from the rest. Comfort is the #1 feeling patients want to feel when looking for a primary care physician or deciding where they'll be doing for surgery.
Automotive Industry
Like the medical industry, the automotive industry is extremely competitive… maybe even more competitive. People certainly have preferences of what hospitals and clinics they want to go to, but when push comes to shove, if you have an emergency, you're going to go to the nearest hospital first. Hospitals will typically stay open — but some will just do better, and have a better reputation than others.
In this day and age, however, the automotive industry is only as good as its online presence. Because cars are such a huge investment, consumers do as much research online as humanly possible — which includes exploring your dealership's website from top to bottom. That said, if you want to ensure that your consumers stay engaged with your website throughout their car purchasing journey, you absolutely need to pay extra attention to your car dealership online marketing; and keep all of your inventory and promotions up-to-date. People don't have time to call your dealership up and ask if something is still available or a promotion is still going on. If something is available on your website, consumers are expecting it to be on the lot. Additionally, consumers wanna be able to peruse everything that's currently available in your actual showroom. When consumers see a vehicle they're interested in online, chances are good that'll go in their Top 3 car choices; so make sure your site doesn't fall behind.
Restaurant Industry
The last, and arguably most challenging industry I'll be discussing is the Restaurant Industry! The reason I say "most challenging" is due to the sheer amount of upkeep required to handle all the online reviews, comments and complaints coming from consumers all over the emotional spectrum. And as you know, the faster and more efficiently a restaurant issue is resolved, the better it is for their reputation both online and offline. Because of how easy it's become to post feedback online, restaurants should make every effort to respond to every comment whenever humanly possible — positive or negative! Again, a little goes a long way to turn someone into a customer for life.
Social media platforms like Facebook literally allow users to publicly rate organizations, as well as leave reviews. If you're the page admin, you'll get immediate notifications when someone leaves a review on your page. To leave a positive impression on them, the most ideal and polite thing to do is to respond to them within 24 hours — especially if it's a negative review. When consumers are in the heat of the moment, they want things solved ASAP.
If responding to a negative review, see how you can make things better. If it's a positive review, take time to thank them within the same timeframe. Not only are users seeing your consumer's reviews, but they're also seeing how you handle them. Regardless of whether the review is negative or not, the way you present yourself to a customer means the difference between a packed room of folks waiting for a table; and a customer every 2 hours. Professionalism is everything! Restauranteurs are also welcome to respond to consumers on other review sites like Yelp and Urbanspoon.
While it's true that different aspects of digital marketing can be used by almost organization, the types of digital marketing platforms and tactics used vary greatly based on industry. What's considered crucial to one industry may not be of major significance to another. Different industries have different goals, and therefore, different ways to marketing to consumers online.