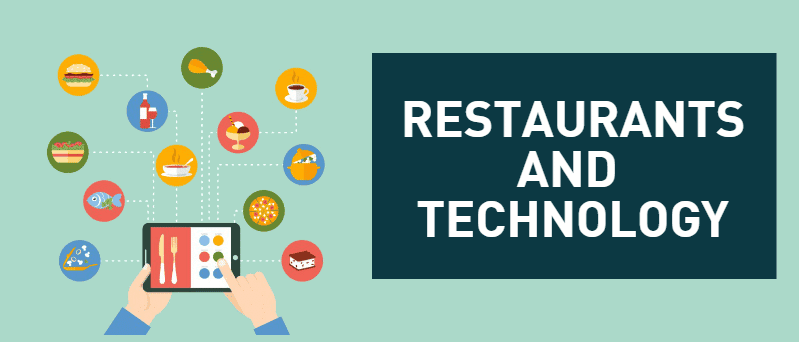 There's probably no greater challenge than running a successful restaurant nowadays. Between energy costs, employee turnover, regulations, and a million other things that can challenge a restaurant – now we've empowered every patron to review the restaurant online. I'm not saying that's a bad thing – but a restaurant experience is nothing short of a miracle to make totally pleasant. If it's a great restaurant, people will complain about the wait and the service. If it's an amazing meal, it probably took too long to get to your table. If it's an unusually busy night, the staff may be short and unattentive.
Technology is helping restaurateurs by empowering customers to be in charge. Here are 9 different technologies that aren't simply helping – but are becoming critical to the restaurant experience:
Social Media – rather than waiting to get ripped on Yelp, providing a social media page where you can open a dialogue with customers and keep them coming back is great business.
Website – add your menu, a map with directions, hours, phone number… or even a live video online so that patrons can get all the help they need.
Review Sites – keep your data fresh and respond to feedback on review sites.
Blog – most restaurateurs are big in the community, helping to fundraise or cater outings. Let people know the good you're doing with a blog!
Wi-fi – make the teens happy and reduce what seems like a long wait by allowing patrons to get online. Some systems allow you to capture registration data for those using your wi-fi so you can get them on your email list.
Online Reservations – ever show up and your name isn't on the reservation list? Add online reservations so folks can be assured that they're in the system and know when to show up.
Mobile ordering – advancements in technology are making it possible for online delivery, take-out, and even table orders to be taken through mobile devices. Orders made by the customer are always accurate!
Digital Coupons – SMS and text message coupons, email coupons and loyalty programs keep patrons coming back.
Self-Checkout – no more waiting for the check. Putting a tablet with emailed receipts let folks pay and leave with less back and forth with your staff.
Restaurant patrons love technology because they equate it to faster service and, ultimately, a better dining experience. They're searching for your site, whether or not you have wi-fi, reservations, and mobile ordering. They're reading reviews and checking out your social media channels. Are you winning them in with technology or losing them to a competitor?