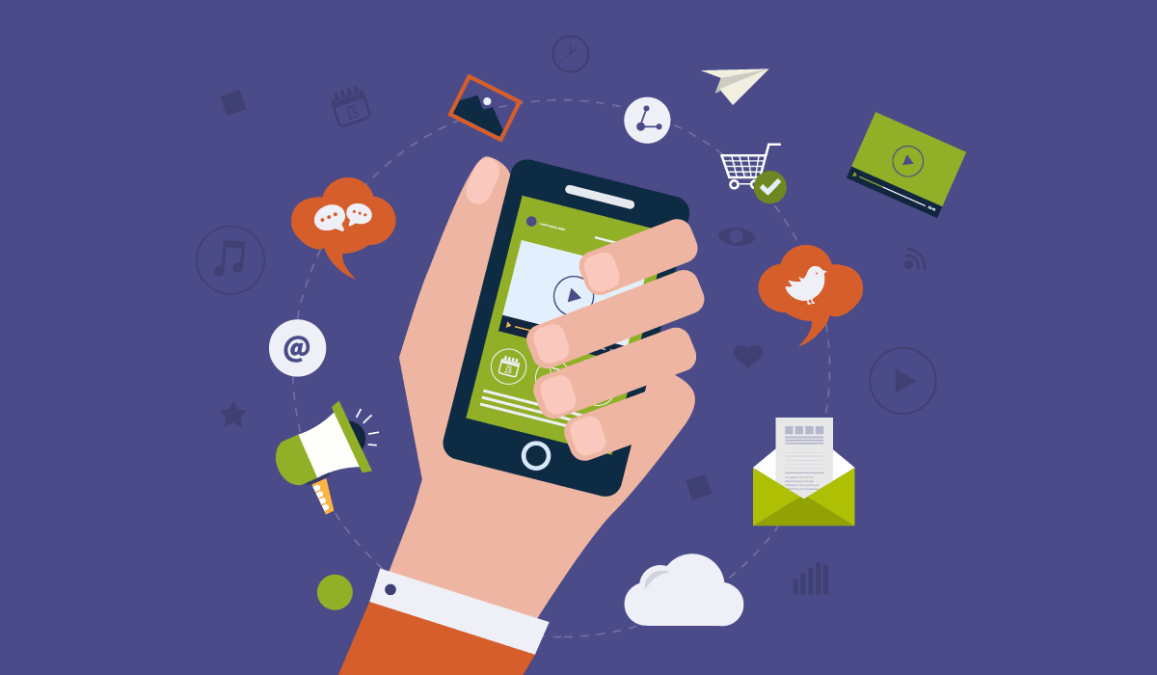 In today's extremely competitive marketplace, one thing is certain: your online marketing attempts must include mobile marketing strategies, or else you'll be missing lots of action!
A lot of people today are addicted to their phones, mostly because they're accustomed to their social media channels, to the ability to instantly communicate with others, and also to the need to "stay up to speed" with important or less important stuff.
As Milly Marks, an expert at Research paper EssayGeeks.co.uk brilliantly suggests, "The billion-dollar businesses have already recognized the need to optimize their sites, content, sales strategies for mobile users. I believe that so should you, just to ensure that you're not falling behind the marketplace's dance!"
Well, in today's post, we're sharing 15 mobile marketing tips to encourage the growth of sales of your business site. Pay attention and apply.
Make Your Site Mobile-Friendly – This one is obvious. The first step to mobile sales is to actually have a functional website that gets displayed well on a mobile screen. You can find plenty of basic mobile optimization tips written in this article.
Develop Mobile-Optimized Content – Mobile-optimized content is simply content that looks good on mobile. For example, instead of writing blocks of text, you should separate your paragraphs and keep the sentences short. Use the right fonts and ensure you offer enough visual elements to keep your mobile users engaged.
Learn to Promote Your Brand with Mobile Ads – Social media networks offer amazing advertising benefits to whoever is brave enough to try it. You can optimize Facebook, Instagram, Google, YouTube, Snapchat campaigns as you please, based on demographics, phone screens, locations, and so on. Here's a solid guide to planning an effective mobile campaign.
Use Google Business Profile to Get Local – If you run a local business, you'd better not skip "Google Business Profile." This feature integrates your small local business into the Google network, publishes your details and location online, and leads interested customers straight to your doors. Whenever mobile users search for local results ("best restaurants near me," "gym near me," "second-hand clothes in Chicago"), Google might just showcase your business in a featured widget (just before the #1 organic result.)
Encourage Your Fans to Check-In from Your Business Place – If you own a local business, you should encourage your customers and clients to check-in using services like Foursquare, Where, or Gowalla. This simple action will lead to improved brand awareness.
Use Mobile-Friendly Layouts for Email Marketing Campaigns – If you're into email marketing, you should always optimize your emails for mobile readers. To make things less complicated, you should use email templates that are already crafted with the mobile user's experience in mind. Alternatively, you should learn how to balance your text and visuals' size and positions (basically turning your normal emails into mobile responsive pages).
Try SMS/MMS Marketing – Many marketers are afraid of the regulations of SMS/MMS marketing. Let me tell you that most of the stories are myths. There are certified companies who can help you advertise your products/services to thousands of potentially interested customers. Of course, the interaction happens through SMS or MMS.
Understand Your Users' Intent – Think about what your ideal customer would want to find out if he/she was to visit your site using a mobile. Brainstorm the intent and try it out a couple of times (using analytics). With consistent tracking, you'll figure out what your mobile pages should revolve around.
Encourage Testimonials – Very few customers will think "Hey, I should leave this place/site a review." No, they're after their own business, so you must interrupt them and directly ask for feedback (in case you need it). You can do it through a pop-up, live message, or through an email. Make sure that you create tidy and simple-to-use forms for mobile, and that your surveys or inquiries don't require too much time. Even though most people carry their phones with them, very few will commit to more than 5 minutes of surveying.
Offer Quick Access Through QR Codes – Kaywa is a platform that helps you create and personalize QR codes for your business. These codes store a lot of information (privately) and allow your customers to produce faster & safer transactions with the help of their mobile devices.
Create Your Mobile App – You can speed up your business success by developing a useful mobile app that could serve your clients and future clients in their attempts to deal with your products and services. For example, Uber couldn't have done it without an app. If you don't require an app, don't bother spending your budget!
Track Your User's Behavior – A great mobile experience can only be achieved after the necessary testing and tracking have been made. There are plenty of useful mobile analytics tools out there, so make sure you get familiar with some of them. Once you find a solution that suits your business best, consistently analyze your results and pay attention to what works and forget about what doesn't.
Use More Types of Media Campaigns – Ideally, you should strive to be balanced when posting content. Diversify it – create blog posts, videos, podcasts, infographics, graphics, and whatever you believe that your customers might appreciate. Don't get stuck to one just type of content – people appreciate diversity, so make sure you give it to them.
Don't Neglect PC Traffic – Mobile traffic is highly important at this moment in time. However, you should remember that the desktop users could also be potential clients, so you should strive for a balance between optimizations. Also, keep in mind that mobile users are more specific when they search while desktop users might just take the time to seek broader topics that'll help them narrow down the search.
Encourage Your Traffic to Engage and Share – Give your users the chance to share and comment on your posts, no matter what. Your mobile site version should point out the "Share" or "Follow" buttons that correspond to the social channels your business is present on.
Mobile Marketing Tip Takeaways
Take these tips into consideration and use them wisely in your mobile optimization attempts. Don't forget to take action, or else this time you've spent reading this post will prove to be useless!