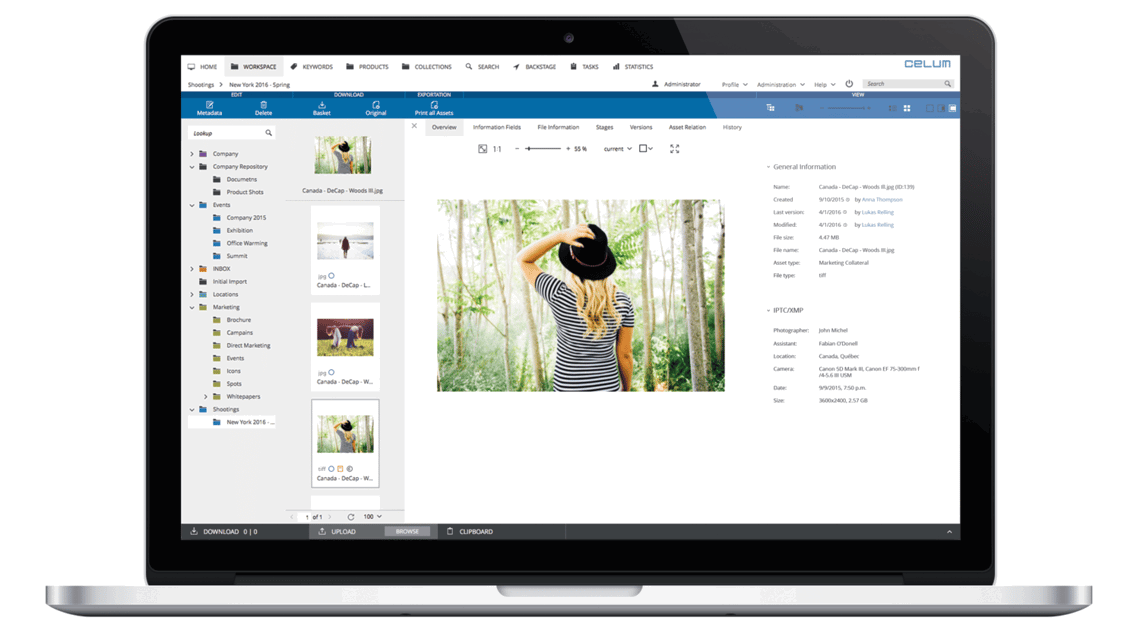 We've written about the purpose of Digital Asset Management systems and their ability to help secure branding and messaging, provide a searchable engine for finding content, as well as a means of converting media types for use via different channels. Advanced marketers even utilize the systems to monitor sales and marketing alignment as well as sales effectiveness.
While many other DAM system are essentially a glorified file system that does not really improve processes, CELUM has been built to be the central hub for content. It is able to act as if it was your ERP, CRM, PIM or web content management system and allows direct content orchestration to many channels.
The platform allows brands to design their own login page, the dashboard and the workspace – viewable to internal and external users. Different interface profiles are managed with a standard design, which can be customized for the different user groups using a Configuration Management Application (CMA).

CELUM has released a new slide manager for office.connect and PowerPoint®. The system can directly insert slides from one or several presentations into a current presentation. Multiple slides from different presentations can be simultaneously selected and inserted into the presentation. The user has insight into all changes made to the edited presentation and access to the released presentations may be restricted.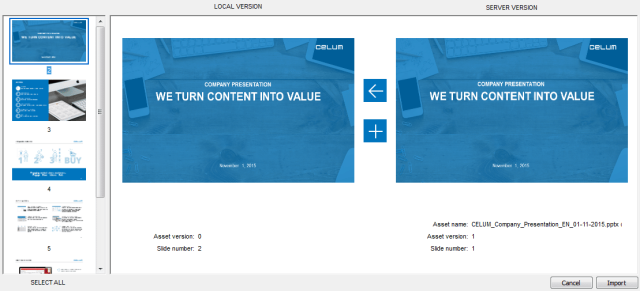 Features of CELUM's Digital Asset Management:
Easy uploads and search – Upload with ease – single, batch or fully integrated uploads. Find your assets via extendable search widgets.
Creative workflow – Automate and track creative processes with tasks and version control.
Measure success – See what content has performed well in which channel – adapt strategies by analyzing likes and shares of specific content.
Automated rights management – Manage rights usage, protect licenses, and make sure misuse is detected and prevented.
Gather and deliver – Create and deliver collections to diverse audiences with safeguards to protect sensitive content.
Manage any file type – Manage any file type and get capabilities like metadata extraction, conversion and web optimized preview for more than 200 files formats.
Deliver to other systems – Any content to any system – optimized for different content delivery networks and devices. CELUM can be integrated to any system via its powerful APIs.
Control access – One of the most dynamic access rights control systems in the content management industry. Inheritance driven permissions enable complex approval processes with unrivaled ease.
Social media and content – Integration and success measurement
Download CELUM's Whitepaper: Why Your Business Demands a DAM