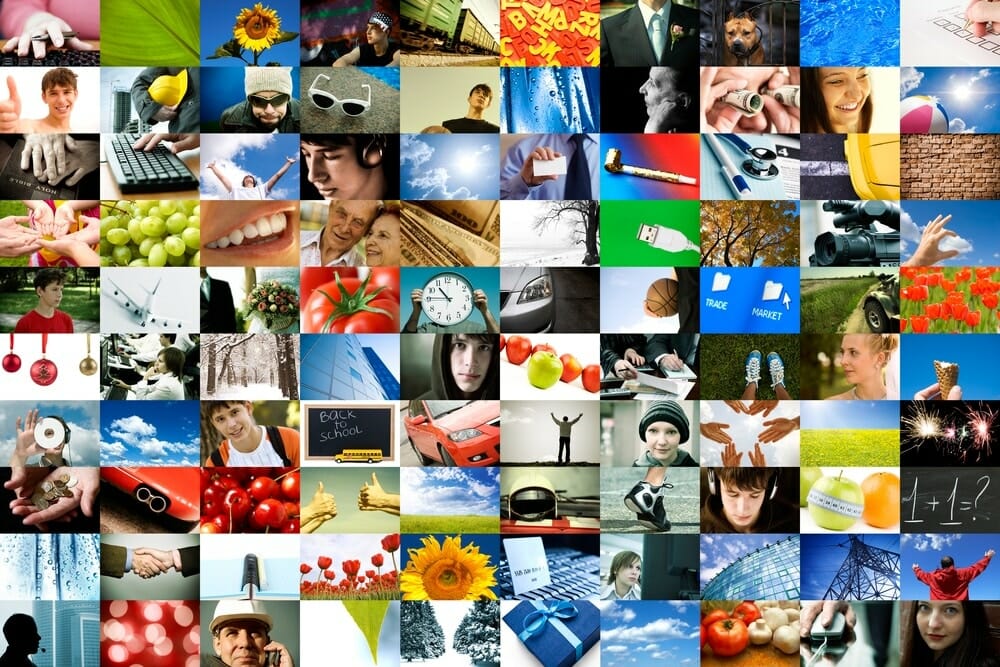 Content Marketing
Google Makes Public Domain Images Look Like Stock Photography, And That's a Problem
In 2007, famed photographer Carol M. Highsmith donated her entire lifetime archive to the Library of Congress. Years later, Highsmith discovered that stock photography company Getty Images had been charging licensing fees for the use of these public domain images, without her consent. And so she filed a lawsuit for $1 billion, claiming copyright violations and alleging gross misuse and false attribution of nearly 19,000 photographs. The courts did not side with her, but it was a high-profile case.
Highsmith's lawsuit is a cautionary tale, exemplifying the risks or challenges that arise for businesses when public domain images are treated as stock photography. The rules around photo usage can be complicated and have been made even more complicated by apps like Instagram that make it easy for anyone to take and share photos. In 2017, people will take upwards of 1.2 trillion photos. That's a staggering number.
Marketing success in today's world can hinge on whether a brand effectively uses images to cultivate an identity and reputation, increase awareness, catch attention, and promote content. Authenticity—which has been labeled the way to the millennial's heart—is key. Consumers don't respond to photos that look stilted or staged. Brands need to integrate authentic images across their website, social media and marketing materials, which is why they are increasingly turning to authentic stock photography sites like Dreamstime and public domain images. Before using any image, however, businesses have to do their homework.
Understanding Public Domain Images
Public domain images are free from copyright, either because they expired or never existed in the first place — or in special cases where the copyright owner has willingly given up their copyrights. The public domain contains a wealth of images on a wide range of topics, representing a valuable resource. These images are free to use, easy to find, and flexible, enabling marketers to quickly track down authentic images that suit their needs. However, just because public domain images are free from copyright does not mean marketers can forego a vetting process, which can be slow, and thus, expensive. Why would you download a free image when you lose days to clear it, or worse, lose millions of dollars in a lawsuit?
Public domain images and stock photography are not the same things, and public domain images should be used with caution. Every company that uses public domain images needs to understand the risks involved.
One reason why stock photography and public domain images are commonly viewed as interchangeable is that companies like Google have tried to make it seem like they are. Buyers frequently turn to public domain images because Google puts them ahead of stock photos by distorting organic search results. This conflation can get businesses into trouble. If someone searches for stock photos, they should not see results for public domain images, just as stock photos do not show up when someone searches for images in the public domain.
Why does Google do this? There are a couple of possible explanations. One is that Matt Cutts, who was the head of anti-spam, left Google in 2016. We see abundant spam in the SERP lately, including on Google's own blog in articles about best practices. Reports remain unaddressed. Another is it that the AI that controls the algorithm now and it's just not as good as one would expect from Google. Similar to the way fake news sites operates, it end promotes an inappropriate type of content. Furthermore, this conflation could be in retaliation for photo trade associations that have sued Google for its Google Images anti-competitive strategy or even unfair placement, since Google makes significant traffic from Google Images; (it is estimated that 85% of the images downloaded on the web are distributed by Google Images). Traffic that comes back in Google Images will generate advertising revenue.
The fact is that public domain images do not have the security features of a stock photo. Just because an image is in the public domain does not mean it's free from the risk of copyright infringement, or infringement of other rights, such as likeness rights of individuals appearing in the image. In Highsmith's case, the issue was a lack of attention from the photographer vs. a very loose license, but a lack of consent from a model can be much trickier.
Earlier this year, Leah Caldwell sued Chipotle for over $2 billion because she claimed that the company used her image in promotional material without her consent. In 2006, a photographer asked to take Caldwell's picture at a Chipotle near the University of Denver, but she declined and refused to sign a release form for use of the images. Eight years later, Caldwell saw her pictures on the walls in Chipotle locations in Florida and California. The images contained bottles on the table, which Caldwell said were added in and defamed her character. She sued.
The stories of Caldwell and Highsmith illuminate how risky it can be for companies to use images without thorough vetting. Public domain images are provided with little warranty and they are not model-released or property released. The photographer, not the model,  gives only the rights that the photographer owns, which means the model can still potentially sue the designer if the image is used commercially. It's a big gamble.
None of this is to say that businesses should not take advantage of public domain images, but rather emphasize the importance of understanding the risk. Public domain images should only be used after conducting due diligence to mitigate the risks. This is why Dreamstime includes a small collection of public domain images on its website and a very large collection of free model-released images, for which warranties are given.
Understanding the risk of public domain images is step one. Step two for brands is to establish a due diligence process. Vetting questions should include: Was this image truly uploaded by the author, and not "stolen"? Is the image site available to everyone? Are the images reviewed? What incentives do the photographers have to provide great image collections for no fee? Also, why are the images keyworded automatically? Each image has a few keywords, and they are often irrelevant.
Marketers need to consider the model as well. Did the person in the image sign a model release? Without one, any commercial usage may be challenged as Caldwell did with Chipotle. Damages can be tens of millions of dollars for a single image, even when the model is paid. Another consideration is potential trademark violations. Obviously, a logo is off-limits, but so is an image like Adidas' signature three-stripes on a piece of wardrobe.
Public domain images can be a valuable resource, but they come with big risks. The smarter option is to use stock photos and be creative in order to stay away from cliches. Brands can find peace of mind because they know the images are safe to use, while also getting the authentic content they need to make marketing materials more dynamic. It's better to put in the effort to evaluate images upfront, rather than dealing with a lawsuit later.