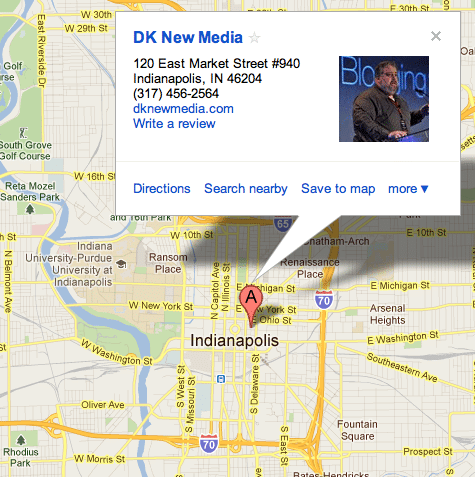 Search Marketing
Local Search Optimization Does Not Preclude National or International Optimization
Some of our clients push back when we mention local search optimization. Since they're known as a national or international company, they believe that local search optimization will hurt their business rather than help. That's not the case at all. In fact, our work has generated the opposite results. Winning local search results can improve your chances of getting ranked nationally or internationally.
Highbridge works with clients internationally. We have clients in New Zealand, the UK and in France. However, we also have a large number of clients right here in Indianapolis. We also have a huge network of friends here in Indianapolis. The result is that there's always chatter online about what we're up to – so we get a lot of attention and a lot of authority with search engines on local terms.

We are not only optimized for terms like Indianapolis, we sponsor regional events, we have our address on the footer of every page, and we have a robust business profile on Google… all centric to our geographic location. That has not precluded us from dominating national and international search results, though!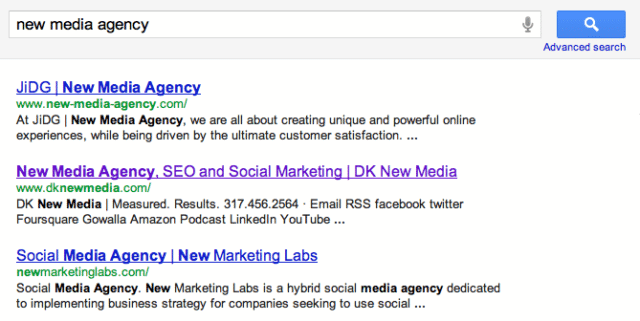 The fact is that winning local search built our domain's authority and led to us growing in non-geographic search terms. We're well on the way to winning dozens of search results for SEO related, social related and agency related competitive terms… our local optimization hasn't hurt us one bit.
Rather than ignore local search, I'd like to attack more geographic regions – like Chicago, Louisville, Columbus, Cleveland and Detroit! If we pick up remote employees, we'll definitely work on getting their offices winning local geographic search. For our clients that have regional offices, we've worked with them to deploy subpages and subdomains that are targeted to each geographic region. If they have a good regional presence, it will help their local ranking.
And if they're ranking locally… broader terms to attract national or international business is right around the corner!