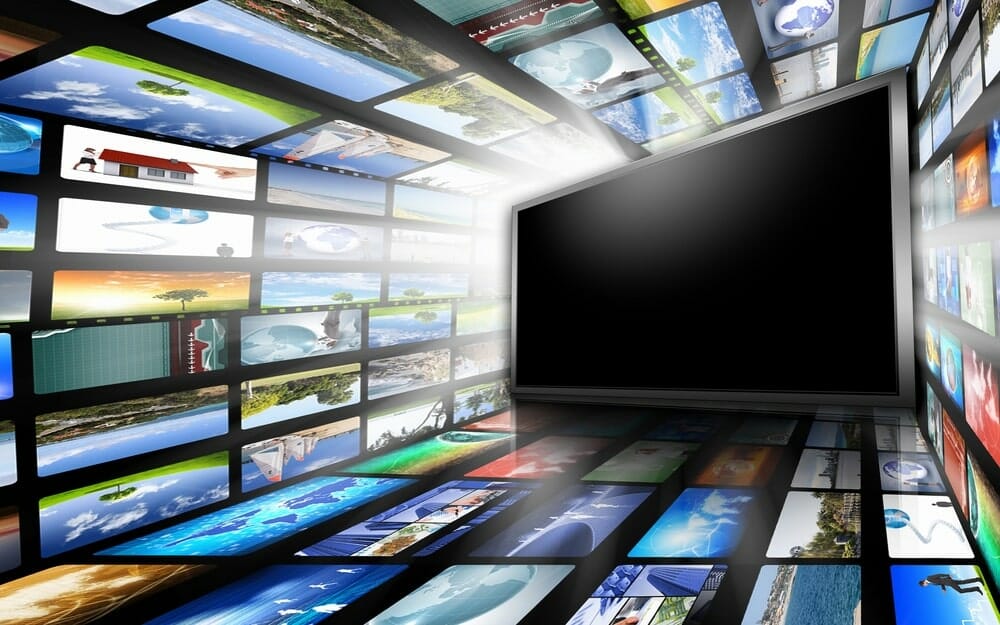 If you have ever binge-watched a TV series on Hulu or viewed a movie on Netflix, then you've used over-the-top content and may have not even realized it. Typically referred to as OTT in the broadcast and technology communities, this type of content circumvents traditional cable TV providers and uses the Internet as a vehicle to stream content like the latest episode of Stranger Things or at my house, it's Downton Abbey.
Not only does OTT technology let viewers watch shows and movies at the click of a button, but it also gives them the freedom to do so on their own terms pretty much whenever they want. Just think about it for a moment. How many times in the past have you had to bow out of plans because there was no way you were going to miss the season finale of your favorite prime time TV show?
The answer is probably before VCRs and DVRs were introduced – what I'm trying to say is that the way we consume media has changed dramatically. OTT technology has loosened the restrictions between content providers and users while still giving consumers access to the entertaining programs they expect from the big film and TV studios. Also, did I mention it's largely commercial free?
Prior to the introduction of OTT content — the first known reference to this term was in the 2008 book Introduction to Video Search Engines by David C. Ribbon and Zhu Liu, viewers' TV habits have largely remained the same over the years. In a nutshell, you bought a television, paid a cable company for access to a bundle of channels, and voila, you had a source of entertainment for the evening. However, things have changed considerably as many consumers have cut the cord and any demands imposed to them by the cable companies. According to a 2017
According to a 2017 survey conducted by Leichtman Research Group, Inc., 64% of the 1,211 households surveyed said that they use a service like Netflix, Amazon Prime, Hulu, or video on demand. It also found that 54% of respondents said that they regularly access Netflix at home, nearly double the amount (28 percent) who did back in 2011. In fact, as of Q1 2017, Netflix had 98.75 million streaming subscribers worldwide. (Here's a cool chart showing its trajectory to world domination.)
And while OTT has seen massive growth in popularity among households around the globe, one area in particular that I've noticed where it has more recently gained substantial traction is within the business community. Over the past year or so, I've seen a number of organizations adopt OTT technology as a way to either showcase their own information or access someone else's at a moment's notice. This capability is particularly important among busy executives who require the most up-to-date information no matter where they might be at the time.
One prime example is C-Suite TV, which airs my TV show C-Suite with Jeffrey Hayzlett. Earlier this year, the on-demand business channel formed a partnership with ReachMeTV, a "multi-channel entertainment network and global distribution platform," to stream my show on televisions at the 50 largest airports in the United States and more than 1 million hotels across the nation. It's exciting to see my program gain additional visibility, especially with the target audience I want to reach.
In my opinion, airports and hotels are unequivocally some of the best places to capture the undivided attention of business travelers who often find that their only downtime during the day is while waiting to catch a plane or relaxing at a hotel lobby (take it from someone who knows this all too well).
Before, if a business executive wanted to watch any of the business shows, he or she would have to do it the "old-fashioned way" of viewing it at a specific time. But with the introduction of OTT technology, they can access programming that meets their interests on their own timeline.
I'm quite certain that OTT technology will only continue to grow far into the future as we become a more digitally advanced society. This growth will enable businesses and consumers alike to interconnect on a global scale without the constraints we've been allotted by cable providers for far too long. As demand for instantaneous access to entertaining and educational programming increases, it will be exciting to see how far OTT technology will take us. I don't know about you, but I'll be tuning in to find out.