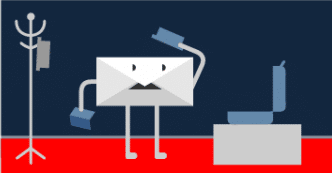 We were just discussing in a content marketing training webinar today with a national company how email design and email marketing performance has changed due to the way clients render as well as how mobile devices render email. With 30% of emails being read on a mobile device, it's more important than ever to design your emails properly… and test them!
Email rendering can still go wrong, even armed with this knowledge. Make a habit of testing every message you send across major email clients before sending. Litmus offers a 7-day email testing trial on all new subscriptions!
They've also put together this useful infographic on the road an email takes to the Inbox, what can go wrong, and how you can fix it!