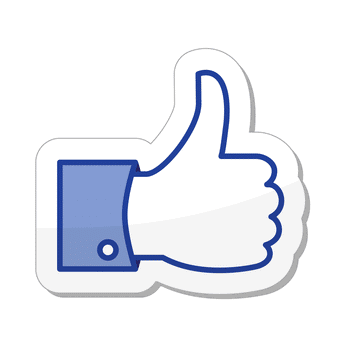 One of the sites that I own is NavyVets.com. It's a site that's near and dear to my heart. My father and I both administer it and we're hoping to make it a non-profit organization that helps Veterans. For the last few years, it's been a (fun) expense, though. Acquisition has been steady and slowly accelerating, we're up to over 2,500 members and gathering about 75 a month.
Until I started Facebook Advertising.
The first step I took was integrating the activity feeds of my Ning network into a Navy Veteran Facebook Page. That provided a great Facebook page with a lot of activity.
The next step was setting a budget and targeting anyone on Facebook that had Navy in their interests. This is a wide community, with over 60,000 active targets! I set my budget to $40 per day and started the campaign. In 17 days, I've added over 1,100 fans to the Facebook Page at a cost of ~$200. Only about 800 have actually clicked on the advertisement, so another few hundred were acquired virally through Facebook Walls. Our cost per click is about $0.24 and our click-through rate is 0.12% (lower than I'd like) with over 680,000 impressions.
I set up a goal in Google Analytics for membership submissions, here's the weekly results:


The trickle-down effect is there. Where we were adding about 75 new members a month, we're now up to 100 per week! Revenue on the social network is currently about $0.08 per member, so there is a positive return on investment on this effort. Within a year, the cost of the member is directly paid for.
As the site grows in popularity, the Ad revenue will increase indirectly as well, so we should recoup the costs in much less time. The targeting of Facebook Ads is really what's enabled us to do this cost-effectively. I suppose there's some irony that we're actually poaching Facebook for members to come to NavyVets.com, but since it's a service we're paying for, I'm guessing Facebook doesn't care.
Daily Click-Through Rate (CTR) on the Facebook Ad Campaign: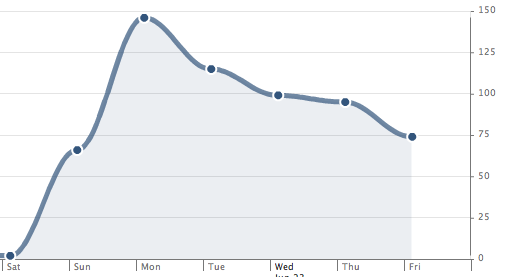 One other nice feature of Facebook Ads is that the advertising will stop on a member who has become a fan of the page… saving us unnecessary impressions. It's a very nice advertising package. I do wish they added filtering for days, nights, and days of the week – but this is working quite nicely!