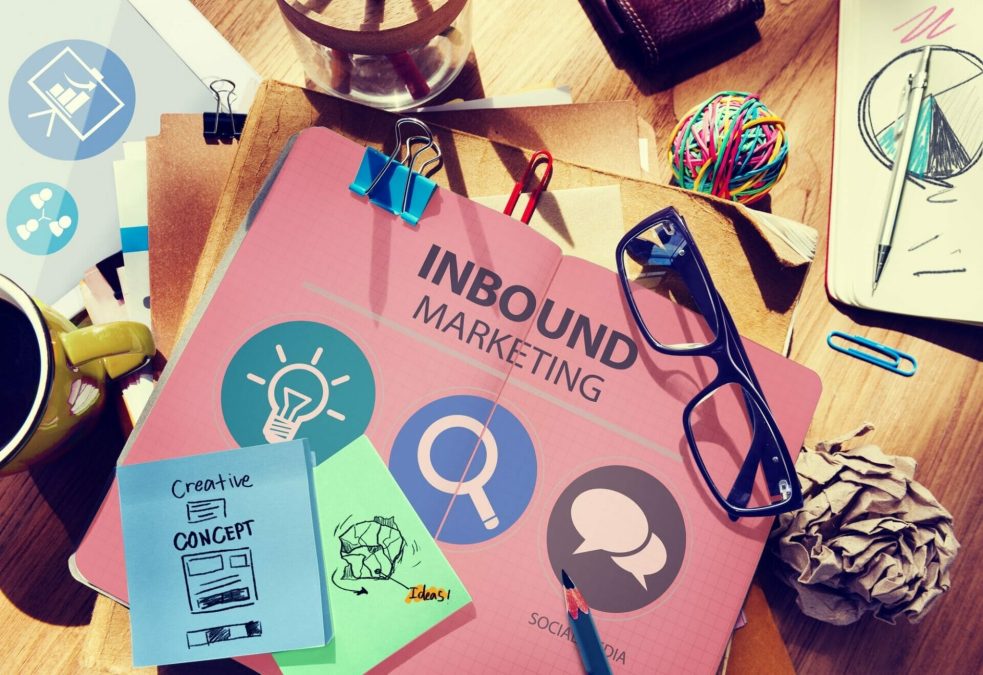 I'm working with a prospect right now that knows they require assistance with their digital presence and inbound marketing efforts… but they don't know where to start nor the path necessary to get where they need. While I've written extensively about the agile marketing journey to develop your marketing maturity, I'm not sure I've ever written about the elements necessary for success.
As I'm working with this client, I've been interviewing their sales, marketing, and leadership team to understand more about their prospects, their sales cycle, and the customer journey which drives those engagements.
Side note on this… a vast majority of the businesses that I work with tell me that business often closes through word of mouth, through partnerships, or at industry events. I want to be clear that I never look at your inbound marketing efforts to replace or provide a parallel path to those efforts – that's not really typical.
The Typical Inbound Marketing Scenario
Here's a common scenario that I see when it comes to inbound marketing:
A prospect asks their colleagues about a product or service provider.
This could happen via social media, email, or by personal word of mouth.
The prospect then goes to a search engine to search for your company. There they see your location and, perhaps, some ratings.
The prospect then goes to social media and sees that you're active and responsive to customer needs. They even saw where you handled a customer complaint nicely.
The prospect then goes to your website where they research whether or not you have the product they need or you have the expertise they need.
They look through your site for industry experience, testimonials, use cases, and – ultimately – some contact information.
They call and schedule an appointment.
The company asks how the prospect heard about them, and they say they were referred by a colleague.
After you close the prospect, here's how that customer journey looks like on paper:
Notice anything missing? Well, there's a ton missing – but you're not missing it – because you didn't know the impact your digital presence had on the customer journey. You also didn't do anything to actually measure the impact of all of the elements, so your leadership dismisses inbound marketing altogether… and just tells you to go knock on more doors.
What Does Effective Inbound Marketing Look Like?
When I'm screening a company I want to do business with, or I'm assisting a company in improving their inbound marketing efforts, there are some very distinct elements I'm reviewing after speaking to their sales and marketing team and understanding their customer's journey. At a high level, here's what I'm looking at:
For a site to be fully functioning for inbound efforts, some essentials are necessary:
Search Optimization – When prospects are searching your brand, your products, or your services online – are they finding you?

Site Health – your site is in fairly good shape, although there are some issues with title tags and meta description duplicates. I also found a 404 on one element. All of these can be fixed in hours without any major work.

Brand Searches – can your company be found easily using your brand on sites, partner sites, industry sites, and maps?

Content – are you being found and tracking the content topics that are driving actual engagement that leads to conversions?

Social Optimization

Customer Experience – When prospects are researching you online, are you responsive and engaged with your community?
Reputation – When prospects look up your company's reputation online, are they finding reviews and responses that reflect well on your brand?
Sharing – When your customers and partners wish to share your information online, is that content optimized? Are titles, descriptions, and images compelling? Do you have share buttons to make it easy to share critical information?

Connecting – Do you have a social presence where your customers can follow and engage with you on social media? Is that information on every page of your website?
Influencer – Are there experts within your industry that are well-followed? Are they aware of you? Have you done any outreach to them?

Conversion Optimization – Is it simple for a prospect to find and request assistance? This may include either forms, bots, chat windows, and phone number links.
CRM integration – When information is requested or a target engages, is that information recorded and distributed to your sales team? Can you track leads from a source (direct, search, social, email, print) through to a conversion?
Retention and Upsell – How are you communicating frequently with current clients to ensure they understand your growth and capabilities? Are you educating your clients and building value as a partner in their success? Do you have browser notifications? Email Newsletters? Drip campaigns? Mobile App or SMS notifications?
Content Library – Does your site have enough information that prospects can self-service their research efforts without disqualifying you as a partner? Is your content library easy to search? Is your content well categorized and tagged? Is your content easy to digest and download? Do you have content resources that include videos, infographics, use cases, white papers, podcasts, as well as articles?
Trust indicators – How trustworthy is your brand on and off your website?

Onsite – Does your site have indicators (testimonials, certifications, resources, client logos, use cases) to provide a prospect with a level of confidence that you're trustworthy and can work with companies like them?

Offsite – Does your company have a presence on partner sites, industry sites, and quality directories online? Does your company list the media outlets and associated links that have mentioned you? Does your company have a public relations team that's working to get you more visibility?

Targeting – does your site target industries, jobs, platforms, etc. that you have experience in working with? Are these well organized in your navigation so that prospects can easily find the information they need?
Inbound Marketing Doesn't End There
If you have all of that in place, that's amazing… but it doesn't end there! A key issue with most companies is that they don't have the necessary processes in place to feed the inbound marketing efforts. Some questions there:
Client Success – Within your staff, who is responsible for following up with a client to ensure their success? Was the project's success applicable for sharing in your online portfolio? Developing a use case? A customer testimonial? Feeding your newsletter that's distributed to other customers and prospects?
Referrals – If you had success with a client, are you asking them to spread the word for you? Do they have an industry colleague in another department or at another company they can personally share your success with?
Surveys – Are you capturing survey data to understand how the prospect found you, why they selected you, and how you could improve the ability for the next prospect to self-service and connect with you for their next project?
Analytics – Are you utilizing heat maps, user flows, campaigns, event tracking, and A/B testing to optimize your digital presence and make it easier for the next prospect to engage with you online?
Dashboards – Do you have simple dashboard that assist your team understand the overall health of your inbound marketing efforts online and how they can contribute to its success?
Are you taking all of that information and improving your efforts? Alright… let's get to work!